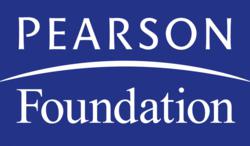 Orlando, FL (PRWEB) May 12, 2011
This week, Jumpstart, Penguin Books, and the Pearson Foundation joined educators, librarians, and policy makers from across the United States at the International Reading Association Annual Convention to kick off the 2011 Jumpstart's Read for the Record® campaign, a nationwide effort that draws attention to the importance of early literacy while setting a new world record for the largest shared reading experience on a single day. This year, on October 6, people everywhere will read the beloved children's book Llama Llama Red Pajama by Anna Dewdney.
Presented in partnership with the Pearson Foundation, Jumpstart's Read for the Record campaign calls attention to the importance of early education and to the ways in which reading before kindergarten significantly improves a child's chances of graduating from high school. Since 2006, more than seven million people have joined local Read for the Record reading celebrations; Jumpstart has raised more than $6 million to support their year-round work in preschools; and the Pearson Foundation has donated nearly one million books to local schools, libraries, and community organizations in conjunction with the annual campaign.
For the sixth consecutive year, NBC's TODAY show will kick off Jumpstart's Read for the Record nationwide celebration. Throughout the day of October 6, Jumpstart, the Pearson Foundation, and Penguin will take part in local reading celebrations in cities across the country – sharing books with young people, teachers, and librarians; and encouraging students, educators, families, schools, and libraries everywhere to help set a new world record and to showcase the vital role that daily reading plays in shaping a lifetime of learning.
We Give Books, the digital reading and philanthropic initiative from the Pearson Foundation and Penguin, will provide people everywhere the opportunity to help set the record by reading Llama Llama Red Pajama online at no cost. We Give Books offers a growing digital collection of children's books to anyone with access to the Internet. Again this year, for each free book read online at http://www.wegivebooks.org the Pearson Foundation will donate a brand new book to a preschool classroom Jumpstart supports.
"Early language and literacy skills help set children on the path to school success; when children don't have these skills, they fall behind and stay behind," said Jumpstart CEO James Cleveland. "Jumpstart Corps members supply preschool classrooms in low-income neighborhoods with much-needed additional support, and our curriculum delivers proven results." He added, "Read with us on October 6 to help spread the word about the importance of early education, and read books online at We Give Books year round to help donate books to Jumpstart classrooms."
"Jumpstart's Read for the Record is a great way for everyone to come together to experience for themselves the power reading has in the life of a child," said Pearson Foundation President Mark Nieker. "The long-term benefits of reading to children at an early age are undeniable. We need to do all we can to provide all children with the chance to shine and to develop the reading habits that lead to a life of success."
"Penguin Young Readers Group recognizes the importance of literacy and how crucial it is to read to your child at an early age," said Penguin Young Readers Group President Don Weisberg. "We are proud and consider ourselves very fortunate to publish all of the wonderful books that are part of Jumpstart's Read for the Record and We Give Books. Anna Dewdney's Llama Llama Red Pajama is the perfect book to share with your children."
Please visit http://www.readfortherecord.org today to learn more and to register for this year's event.
For more information:
Stacey Finkel/ Pearson Foundation/ Stacey.finkel(at)pearsonfoundation(dot)org/703.304.1377
About Jumpstart
Every child deserves the chance to succeed, yet studies show that children from low-income neighborhoods are at a greater risk of school failure. Jumpstart is a national early education organization that helps these children develop the language and literacy skills they need for school, setting them on a path to close the achievement gap before it is too late. Since 1993, Jumpstart has trained more than 20,000 college students and community volunteers to deliver its program to more than 90,000 preschool children nationwide. Jumpstart's award-winning program holds a "Best in America" seal from Independent Charities of America. Join us to work toward the day every child in America enters school prepared to succeed. Learn more at http://www.jstart.org.
About the Pearson Foundation
The Pearson Foundation, a 501(c) (3) nonprofit, extends Pearson's commitment to education by partnering with leading nonprofit, civic, and business organizations to provide financial, organizational, and publishing assistance across the globe. The foundation aims to make a difference by sponsoring innovative educational programs and extending its educational expertise to help in classrooms and in local communities. More information on the Pearson Foundation can be found at http://www.pearsonfoundation.org.
About We Give Books
We Give Books is a philanthropic program from the Penguin Group and the Pearson Foundation that helps children become lifelong readers and givers. Together, Penguin and the Pearson Foundation support literacy through programs that engage entire communities. Working around the world through programs like Booktime, We Give Books, and Jumpstart's Read for the Record, Penguin and the Pearson Foundation have touched millions of lives in thousands of communities. To learn more about the We Give Books program and our nonprofit partners, go to http://www.wegivebooks.org.
About Penguin Young Readers Group
Penguin Young Readers Group is one of the leading children's book publishers in the United States. The company owns a wide range of imprints and trademarks including Dial Books, Dutton, Grosset & Dunlap, Philomel, Puffin, Speak, Firebird, G. P. Putnam's Sons, Viking, Razorbill, and Frederick Warne. These imprints are home to such award-winning, New York Times- bestselling authors as Laurie Halse Anderson, Jay Asher, Judy Blume, Jan Brett, Eric Carle, Roald Dahl, Tomie dePaola, Sarah Dessen, John Green, Eric Hill, Anthony Horowitz, Brian Jacques, Mike Lupica, Richelle Mead, Richard Peck, Patricia Polacco, and dozens of other popular authors. Penguin Young Readers Group is also the proud publisher of perennial brand franchises such as The Little Engine That Could, the Nancy Drew and Hardy Boys series, Peter Rabbit, Spot, the Classic Winnie the Pooh, the Very Hungry Caterpillar, Strega Nona, Madeline, Mad Libs, Alex Rider, the Rangers Apprentice, Skippyjon Jones, Flower Fairies, and Pippi Longstocking, among many others. Penguin Young Readers Group is a division of Penguin Group (USA), the U.S. member of the internationally renowned Penguin Group, one of the largest English-language trade book publishers in the world. The Penguin Group is owned by Pearson plc, the international media group.
###