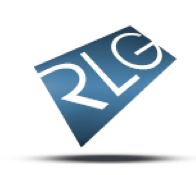 New York, NY (PRWEB) May 16, 2011
In the wake of the DePuy Orthopaedics ASR hip replacement recall in August 2010—and with a possible recall of Zimmer Holding's NexGen knee devices on the horizon—two initiatives to create artificial joint replacement registries have been gaining momentum. The DePuy recall occurred in part thanks to the existence of such registries outside the United States, especially Australia and the United Kingdom. For its part, Zimmer, manufacturer of the failure-prone NexGen CR-Flex knee replacement, also initiated a recall of some of its defective products: 350 components of the NexGen LPS-Flex were quietly recalled for having "nonconforming and inconsistent geometry." As calls for a NexGen CR-Flex knee replacement recall mount, it's important to note that an artificial joint registry would help detect problems earlier and spare recipients from side effects.
One artificial joint registry to be created in the U.S. will be privately funded: the American Joint Replacement Registry (AJRR), which secured $1.7 million from both the American Academy of Orthopaedic Surgeons and AdvaMed, an artificial joint replacement trade association. Notably however, one of the AJRR's board members is Cheryl Blanchard, Zimmer's chief scientific officer, a circumstance that the Rottenstein Law Group worries might cause a conflict of interest. The AJRR began a pilot program covering 16 hospitals in December and soon plans to spread nationwide.
At the same time, the federal government is advancing its own registry, the National Orthopaedic Outcome Registry (NOOR). Operating with a $12 million grant from the Department of Health and Human Services' Agency for Health Care Research and Quality, NOOR will be centered at the University of Massachusetts Medical School. Other participants in the consortium include: the University of Rochester Medical Center; the University of Maryland Medical Center; Baylor College of Medicine; Kaiser Permanente-Georgia; and the Connecticut Joint Replacement Institute at St. Francis Medical Center. NOOR will survey only 30,000 artificial implant recipients who undergo surgery at the country's most common locations of joint replacement procedures.
Unfortunately, recipients of joint replacement units often do not know the manufacturer and/or model of the specific device received. This circumstance can lead to a victim's failing to take required actions—medical and legal—timely. Accordingly, the Rottenstein Law Group is encouraging anyone with a friend or relative who has received a knee replacement device to reach out to that person and recommend that he or she consult a physician immediately and then speak to a qualified personal injury lawyer.
The Rottenstein Law Group maintains a Zimmer Replacement Knee Lawsuit Information Center at http://www.zimmerkneelaw.com. The site has features that allow for easy sharing, including links for automatic posting on Facebook and Twitter, specifically to enable visitors to spread the word about the Zimmer NexGen failures.
About THE ROTTENSTEIN LAW GROUP
The Rottenstein Law Group is a New York-based law firm that represents clients in mass tort actions. The firm was founded by Rochelle Rottenstein, who has more than two decades of experience as a lawyer, to represent clients in consumer product injury, mass tort, and class action lawsuits in a compassionate manner. http://www.rotlaw.com
Contact:
The Rottenstein Law Group, LLP
Rochelle Rottenstein, Esq.
1259 Veeder Drive
Hewlett NY 11557
(212) 933-9500 (office phone)
(212) 933-9980 (facsimile)
rochelle(at)rotlaw(dot)com
http://www.rotlaw.com
# # #