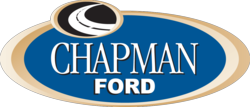 Chapman Ford offers 12 vehicles that lead their sales segments in fuel economy, including four vehicles with EPA certified 40 mpg or higher ratings.
Phoenix, AZ (PRWEB) May 13, 2011
With gasoline prices eclipsing $3.75 a gallon in Phoenix, local consumers are placing an even higher priority on fuel efficiency in every size and kind of vehicle. Chapman Ford's plan to lead the market in fuel efficient vehicles is saving customers money at the pump and helping to bolster Chapman Ford's reputation as a leading Phoenix Ford dealer.
Chapman Ford offers 12 vehicles that lead their sales segments in fuel economy, including four vehicles with EPA certified 40 mpg or higher ratings – a claim no other full-line competing dealer can match.
Chapman Ford has a variety of vehicles in its showrooms that are resonating with consumers who are concerned about fuel efficiency.
Cars
Ford Fiesta: For the second month in a row, sales for Ford's new Fiesta are steadily climbing. No other compact car matches Fiesta in fuel economy. Fiesta SE with the Super Fuel Economy Package gets an impressive EPA-estimated 29 city/40 hwy/33 combined. The Super Fuel Economy Package features underbody shields and blockers on the lower grille to help minimize air resistance and increase fuel efficiency.
Other aerodynamic features include aero-shaped body-mounted mirrors and the line cut into the taillamps. And all models feature rapid-fire shifting, which is enhanced by a powertrain control module making real-time adjustments, producing efficient mobility.
Ford Focus: Part of what makes the all new 2012 Focus so satisfying to drive is its fully engaging available six-speed PowerShift™ automatic transmission, which delivers seamless gear changes and excellent responsiveness. And because it's also designed to be fuel-smart (2012 Focus SE Sedan with SFE Package: EPA-Estimated 28 city/40 hwy/33 combined mpg), you can have plenty of fun, without paying the price at the pump.
Fusion Fusion: The Fusion's gas-powered and hybrid models deliver plenty of responsive performance and fuel efficiency that is very impressive (EPA-estimated 23 City/34 Hwy/27 Combined mpg, Fusion S, I-4 with automatic; 41 City/36 Hwy/39 Combined mpg, Fusion Hybrid).
Ford Mustang: The Mustang's 3.7L Ti-VCT V6 engine produces 280 lb.-ft. of off-the-line torque while delivering a first-ever combination of 305 horsepower and EPA-estimated 31 mpg hwy – the best fuel economy in its class.
Utilities
Ford Explorer: The all-new Ford Explorer is the fastest-turning vehicle in the Chapman Ford showroom. The standard 3.5L TiVCT V6 engine in Explorer can be easily described in two words: no compromise. It provides best-in-class 25 highway mpg while delivering unsurpassed horsepower. That means you have the power for merging, accelerating and pulling a trailer. You just may not visit the gas station as much.
Ford Escape Hybrid: When running in pure electric mode, Escape Hybrid can start off from a complete stop and, during light acceleration, can go up to 44 mph on electricity alone. No fuel used. And even when the 2.5L Atkinson-cycle I4 gasoline engine kicks in, it maintains an outstanding 34 city mpg fuel economy in stop-and-go driving situations
Ford Edge: The 2011 Edge with its advanced 3.5L Ti-VCT engine delivers maximum V6 highway fuel economy that's unsurpassed in its class. For all its outstanding fuel economy, the 3.5L V6 also generates best-in-class 285 horsepower among standard engines.
Trucks
Ford F-150 with EcoBoost: The EcoBoost engine is the right engine for the right time. It provides the industry's only 'no compromise' solution, delivering both the capability and fuel efficiency truck buyers really want. Ford engineers used direct injection technology and turbocharging in diesel engine development to create the innovative EcoBoost™ engine. Direct injection produces a cooler, denser charge that generates more power per every drop of fuel, while the two small air-to-air intercooled turbochargers spool up much more quickly than a single large turbo.
As Phoenicians brace for higher temperatures—and higher gas prices—Chapman Ford responds with a cool blast of fuel-efficient vehicles.
About Chapman Ford
Chapman Ford is the newest Phoenix Ford dealership in Scottsdale, Arizona. We feature a full inventory of Ford cars, trucks and SUVs. Our website includes actual photos of new and used Ford vehicles in stock. Visit http://www.ChapmanFordAZ.com to locate your next Ford in Phoenix, visit our interactive service center to schedule Ford service, download service coupons, view recall information and explore your Ford's options. See for yourself why Chapman Ford is aiming to become the Valley's number one Phoenix Ford dealer.
###