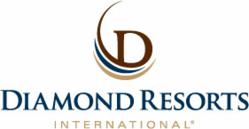 Las Vegas, NV (PRWEB) May 12, 2011
Diamond Resorts Corporation (the "Corporation") will host a conference call for holders of its Senior Secured Notes on Tuesday, May 17, 2011, at 4:00 p.m. EST for the purpose of discussing the Corporation's operating results for the quarter ended March 31, 2011. The dial-in information for both the conference call and the rebroadcast has been posted to the Corporation's Intralinks website.
Holders of the Corporation's 12% Senior Secured Notes due 2018 who would like access to the Corporation's Intralinks website should contact David Palmer, the Corporation's President and Chief Financial Officer, via e-mail at noteholderrelations(at)diamondresorts(dot)com or by phone at 1.702.823.7355.
###