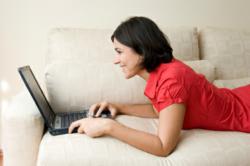 With our easy website maker our customers are able to create unique, professionally-designed websites that look incredible and are affordable
Scottsdale, AZ (PRWEB) May 16, 2011
Website maker gets even better with more new design options! Act Now Domains, one of the leading providers of website related products and services, is pleased to announce the addition of 1500 new design options to its website maker Website Tonight. These new options provide customers who utilize Website Tonight with over 1500 new choices when building a website. This improvement effectively doubles the number of design choices previously available with Act Now Domains' Website Tonight program. The new professionally designed templates and color schemes provide an even greater array of options to customers seeking to create a unique web presence.
Each new template in the website builder was specifically designed and created by web professionals for Website Tonight. A number of the designs were also made with the help of graphic artists as well as other experts well-versed in designing templates for websites. The new designs in the make your own website program represent a huge variety of topics for websites including but not limited to Business, Hobbies, Animals, Restaurants, Creative, Political, Military, Holidays and Events and many more. In addition, templates that are generic in nature that can be customized for any and every purpose were also developed and added. This allows even those users without website building experience to create their own unique and interesting website.
With the new design options Act Now Domains' website builder, Website Tonight, offers a huge collection of designs in a variety of color schemes and configurations. This allows users who are beginners or who are not technically proficient in how to make a website to build a web presence without any extra skill or expertise required to start. The templates and choices offered can be inserted into the customer's website with just a simple point and click. Each design can be changed at any time by the user just as easily. This allows users to test out many different templates and color choices in order to choose the look they most prefer and feel is best for their website.
"It's important that we continually update our website maker so that our customers can create websites that are just as distinct and unique as they are themselves," said Allison Lee, Vice President of Development for Act Now Domains. "No one wants to have a boring, cookie cutter website and with the thousands of templates, photos, images and color choices we make available with our build your own website maker, our customers are able to create unique, professionally-designed websites that look incredible."
Every new design option was created to work seamlessly with every existing feature of the website builder. Users may easily add audio, video, flash content, rss feeds, widgets and photos utilizing any of the new design options with a simple click of the mouse. Customers may also change the color profile of each new design. Over 3,000 new website designs are now available in the website builder Website Tonight. The website program is available for just $8.95/month on secure site ActNowDomains.com
About Act Now Domains
Act Now Domains is a leading provider of internet services that enable individuals and businesses to build, maintain and promote an online presence. Act Now Domains provides inexpensive domain registration of over 30 domain extensions as well as website builders, hosting, ssl certificates, extended validation ssl certificates and many other web related products.
For more information about Act Now Domains, please visit ActNowDomains.com.
# # #