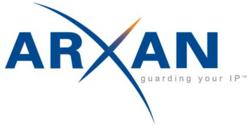 Bethesda, Md (PRWEB) May 13, 2011
Arxan Technologies, a leading provider of software security solutions that protect applications from attack in distributed or un-trusted environments, will showcase its suite of products designed to protect online gaming software, to maintain the integrity of the underlying content, business model and to enhance the associated digital rights management (DRM) robustness at the LOGIN 2011 Conference (Booth #25) May 16-18.
MMOG game software requires code integrity to ensure both developers of their intended gaming operations revenue, as well as provide consumers with the opportunity to equitably compete without concern about tampering of game controls and features to gain inappropriate access to core functionality. However, most online game client software resides in distributed and un-trusted platforms, which is easily subject to reverse-engineering for the purpose of understanding logic and data flows. Hackers reverse engineer game protocols, modify code to enable cheats, compromise keys, and even clone back-end servers for independent game operation.
Piracy is a significant threat to game profitability from a developer's perspective. Given that hacks are often released within hours of new game deployments, version updates or other virtual world assets, they can decimate new revenue. Hackers enable piracy by tampering with a game to de-activate, spoof or bypass license management, DRM and node locking techniques.
To protect both game clients and servers, Arxan's application hardening and key hiding protection solutions shield against tampering and reverse-engineering of code and intellectual property (IP) in a durable and proven manner which does not impact source code, application functioning or the development process. The technologies have layered, self-protecting security techniques which eliminate any single point of failure, while enabling a range of reactions in response to a detected attack.
Arxan's technology also safeguards revenue channels from piracy and unauthorized access across desktop, server and embedded applications, including those designed for mobile platforms and devices such as Android™ , iPhone® and IPad®.
Arxan will be reporting on new developments at the conference via Twitter. Please follow @Arxan.
Now in its fifth year, the LOGIN Conference is an annual game industry event created for leaders of the online game industry from all around the world. The online game industry is evolving to include massively multiplayer games, virtual worlds, and social games across consoles, PCs, browsers and mobile platforms, and LOGIN reflects these industry-wide changes for the benefit of all attendees.
ABOUT ARXAN TECHNOLOGIES:
Arxan Technologies Inc. is a leading provider of software security solutions that protect applications from attack in distributed or un-trusted environments. We harden applications against tampering and reverse engineering for unauthorized use, piracy, and theft of intellectual property. Our advanced software protection solutions secure ISV, digital media providers' and enterprise applications to proactively defend the integrity of code and business models. We defend, detect, alert and react to attacks through a threat-based, customizable approach that works without changing source code. Proven, durable and resilient, Arxan's offerings support a full range of application protection needs, from commercial software to military grade assurance. Founded in 2001, Arxan Technologies has offices in Bethesda, MD; San Francisco, CA, and West Lafayette, IN. For more information, please visit http://www.arxan.com.
# # #