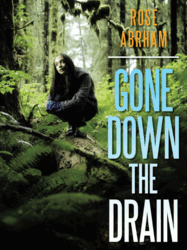 Abu-Dhabi, UAE (PRWEB) May 17, 2011
Travel back in time and get lost in a world of illicit romance and political upheaval as the bonds of loyalty are tested in Gone Down the Drain (published by AuthorHouse), the cinematic new historical romance by Rose Abrham.
It's the year 1874, and : Gone Down the Drain tells the story of two twin sisters, Pooja and Mamta, Indian princesses and daughters to the Indian Governor who are living in India during the British occupation. Pooja is an arrogant, refined and somewhat selfish young woman who was forced to marry a British enemy, Sunny, the son of the British governor responsible for the murder of her father. Mamta, who is more demure, traditional and loyal, was married off to none other than Sunny's brother, John, putting both sisters in the complicated position of having to interact with their father's killer and become part of his family.
The plot thickens when Pooja falls in love with her sister's husband, John. Filled with despair, she turns to her mother for consolation:
In her bedroom, Pooja cried. 'Why she, not me?' she cried to her mother. 'Why my identical twin?'
She stood in front of her mirror, watching her face sadly. She touched her hair. 'I have everything she has. I have the same brown hair she has, the same green eyes she has, the same lips, and the same heart, but mine knocks because I am in love while hers does not.' …
Her sad eyes filled with tears. 'I fell in love with him from the first time I saw him, and from that first time, I had already lost him.'
Romance and drama are played out against a vivid backdrop that accurately details the injustices suffered during the British occupation of India as it introduces characters faced with a pivotal choice: to continue to live a lie and sleep with the enemy, or to follow their hearts and do what they know is right. Find out what happens in the sweeping tale told in Gone Down the Drain.
About the Author
Rose Abrham was born in Canada and graduated from the American University in Dubai with a degree in English literature. She moved back to Italy in 1998 and began writing short stories for family and friends. Currently a fashion designer, Gone Down the Drain is her first published book and marks the beginning of a planned series.
AuthorHouse is the leading provider of self- publishing, marketing, and bookselling services for authors around the globe. For more information, visit http://www.authorhouse.com.
###