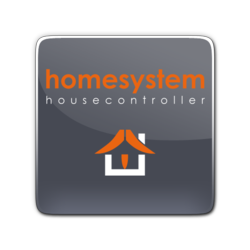 Customers should no longer have to worry about lowering their energy consumption; the system is designed to independently recognise each situation and undertake measures to reduce consumption without jeopardising comfort.
Wasserbillig, Luxembourg (PRWEB) May 16, 2011
Wasserbillig-based homesystem S.A, manufacturers of innovative building automation systems, and France-based Irisolaris, large-scale providers of photovoltaic and thermal installations, have announced their partnership.
The aim of the cooperation is to combine the respective products of both companies and to jointly offer a "green house" using energy-saving technology. To this end, homesystem developed its own "green controller". "The main aim of the system is to save more energy in the home continually, efficiently and fully automatically," states Mr Barbedor, Managing Director of homesystem S.A.
"Customers should no longer have to worry about lowering their energy consumption; the system is designed to independently recognise each situation and, using its pre-programmed functions, undertake measures to reduce consumption without jeopardising comfort in any way. The green controller automatically switches off the room thermostat when you open the window to ventilate the room, and it switches it back on again when you close it. The controller lowers the inlet temperature of the boiler independently when you go out of the house and increases it again when you need the heating to come on again at a certain time, or when you return home from work in the evening. Moreover, it switches the lights off independently in the rooms you have pre-selected when the level of daylight set by you is sufficient and, at the same time, blocks all switches and motion sensors connected to the room. In addition, it switches off the standby operation of all televisions and DVD players connected to the switching circuit when you go to bed, or when you're working or are on holiday. If you forget, it automatically switches off the radiator or the light for you after a certain time, and it records the running times of electrical appliances for two months, etc. …"
An alarm installation for fires, water, gas and burglaries, as well as a complete scene control device for thermostats, blinds and lights and a whole host of other useful functions designed to make life easier, have also been integrated. "This system is currently offered for EUR 10,900, and there is no competition. When you consider that you get for your money a control box, a touch-screen terminal and a weather station, including all the pre-programmed software... And, what's more, the whole thing works using standard switches and electrical material, so customers don't incur any further costs for special BUS switches and materials", Mr Barbedor adds.
Furthermore, the system can be operated by means of cost-free software 1:1 from your smartphone anywhere in the world. The world's first voice control for building automation in German, French and English is also optionally available. If, for instance, you say: "System, switch off all radiators at 22.30" or "I'll go then", all electrical compliances in the house are switched off and the "Standby stop" is activated.
In addition, Irisolaris offers photovoltaic and thermal installations to make your home completely independent of outside energy. "Your house will become green!" exclaims Mr Barbedor with a smile; and the number of requests and orders for the controller made by homesystem are increasing virtually every day. The cooperation will be mutually beneficial and "… at the end of the day, customers benefit" – Energy-saving technology provided by one company, and it's all fully automatic - "You don't have to keep an eye on things and think of everything all the time in order to effectively save energy on an ongoing basis – our systems will do it for you."
About homesystem
homesystem S.A. specialises in the manufacture of various universal building automation systems with integrated and innovative software and technology, as well as free scene programming, voice control, intelligent and green functions, touch-screen remote control, etc. ... which work with standard electrical materials and switches. Prize winner "1,2,3 Go" 2009: http://www.homesystem.com
About Irisolaris
Irisolaris S.à r.l., large-scale provider of innovative solutions in the renewable energies sector, particularly photovoltaic and thermal installations: http://www.irisolaris.com
Contact: Charles NUCCI, tel.: (+33)669991563; e-mail: nucci.charles(at)irisolaris(dot)com.
###