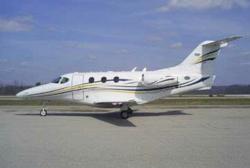 flying the kids to-and-from summer camp keeps them from having to ask "are we there yet ?"
New York, NY (PRWEB) May 24, 2011
Blue Star Jets' Camp Card offers special pricing for 3 round-trips to summer camp at the best prices possible. Greeting day, visiting day and pick-up Day involve 3 trips to summer camps around New York City allowing the parents to be with the kids and also be back for a relaxed dinner on-time.
Getting kids to summer camp comes with great anticipation for them and apprehension for the parents thinking about the 8 hour drive each way to camp. The kids can't stop thinking about what to do when they get there, while parents can't stop thinking about the traffic hassles involved.
Blue Star Jets' Camp Card has become the favorite option for parents wanting to make their little campers happy, while also being able to enjoy the rest of their summer day.
Depending on how many make the trip to camp, a Private Charter Micro or Light Jet is the perfect option to change a stressful 8 hour drive into a comfortable 1/2 hour flight.
Joyful for the sweet reunion of parents and kids, frustrated by 8 hours of having to fight road rage on the thruway if driven by car. New Yorkers are now learning that "visiting day" is the luxurious way of doing the camping trip on a private jet.
With round trips averaging $3,000 on a microjet and $7,000 on a light jet, parents are eager to make the most of Camp Woebegone - the performances, crafts, and smiling faces, with time enough for dinner at Morandi.
The Blue Star Jets Camp Card allows for 3 round trips to most summer camps in Maine, Pennsylvania, New York and New Hampshire: greeting day, visiting day and pick up.
Blue Star Jets provides Taittinger champagne for the parents (greeting day, of course), and gourmet PB&J's and care packages for the little monsters.
Camp Card'08:
$10,000 - Microjet (seats 5)
$20,000 - Light jet (seats 7)
###