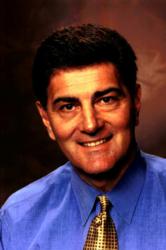 In today's hyper-competitive world, it is not enough to know how to make products and offerings better. Instead, organizations must be able to anticipate what consumers want before consumers realize that they cannot live without them
Albany, NY (PRWEB) May 14, 2011
The New York Capital Region Chapter of the American Marketing Association (NYCRAMA) (http://www.nymarketing.org) and iNovum (http://www.inovum.com) announced today that Dr. Ken Rotondo, a Founding Partner of iNovum will be the featured speaker at an upcoming NYCRAMA monthly luncheon to be held on Tuesday, May 17th 2011 at the Italian-American Community Center in Albany, NY (visit: http://www.nymarketing.org for details and registration).
Dr. Rotondo, a renowned national speaker and business management consultant will be presenting the science of Mind Genomics and its role in successful marketing and selling. In 2009, Dr. Rotondo partnered with internationally recognized psychophysicist and author, Dr. Howard Moskowitz to co-found iNovum, a company focused on bringing this innovative science to the global marketplace with a resultant increase in consumer compliance, loyalty and sales.
"We are very excited to have Dr. Rotondo speak to our members and are intrigued by the science behind iNovum," said, Nigar Hale, Vice President of Programming at NYCRAMA. "We hope to continue our trend of bringing innovative and engaging speakers to our events to serve our member-base of marketing professionals".
iNovum's vision is to scientifically identify the power of solution-driven customer interface in sales, service and human resource departments. In 1981, Dr. Moskowitz created a program which captured consumer interest levels for any product, program or positioning statement across any industry and turned those responses into sophisticated models. The program mixed and matched many different concepts and ideas about a product and measured the consumer response. What resulted was a pin-point accurate, decision-making tool which could identify an individual`s likelihood of embracing a product based on their reactions to different concepts. This model became the first IdeaMap program and is the product which iNovum was founded on.
"In today's hyper-competitive world, it is not enough to know how to make products and offerings better," stated James Quinn, iNovum President. "Instead, organizations must be able to anticipate what consumers want before consumers realize that they cannot live without them. We're pleased that NYCRAMA asked Dr. Rotondo to share our Addressable Minds methodology with their members and we feel it will change the way that marketers think about selling to present and future customers".
Dr. Ken Rotondo is a veterinarian, business management consultant and professional speaker. He has lectured and counseled a variety of audiences and industries across the United States and is a regular lecturer at The University of Pennsylvania's Wharton School of Business and Cornell University. Dr. Rotondo holds a DVM from Cornell and an MBA from Rensselaer Polytechnic Institute and has served on numerous boards, including the Advisory Council to the Veterinary College at Cornell University, the Cornell University Council, and the AVMA House of Delegates representing New York. In 1992, Dr. Rotondo was named New York State Veterinarian of the Year.
###