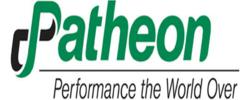 Research Triangle Park, N.C. (PRWEB) May 15, 2011
Patheon's head of technical affairs in Europe, Tony Pidgeon, and its section leader, Dr. Roman Hlodan, will present solutions to overcome challenges in the formulation, analytical development and manufacture of biopharmaceutical products at the upcoming AAPS National Biotech Conference, being held at the Hilton San Francisco Union Square in San Francisco, C.A. next week.
The presentations, scheduled for 8:00 – 9:30 a.m. on Tuesday, May 17th will feature Patheon's unique position and performance based on its years of experience working with over 100 biologics. Patheon's experts will be available during the three days of the conference to discuss challenges and case studies regarding biologic pharmaceutical development and manufacture. Associates will be exhibiting Patheon's extensive project experience at booth #110 during the conference.
If you would like to learn more about the AAPS Conference you can visit their Web site at: AAPS Conference
About Patheon:
Patheon is a leading global provider of contract development and manufacturing services to the global pharmaceutical industry. It provides the highest quality products and services to approximately 300 of the world's leading pharmaceutical and biotechnology companies. The company's services range from preclinical development through commercial manufacturing of a full array of dosage forms including parenteral, solid, semi‐solid and liquid forms.
The company uses many innovative technologies including single‐use disposables, liquid‐filled hard capsules and a variety of modified release technologies. Its comprehensive range of fully integrated Pharmaceutical Development Services includes pre‐formulation, formulation, analytical development, clinical manufacturing, scale‐up and commercialization. Its integrated development and manufacturing network of 10 facilities, eight development centers and one clinical trial packaging facility, across North America and Europe, ensures that customer products can be launched on‐time and with confidence anywhere in the world.
###