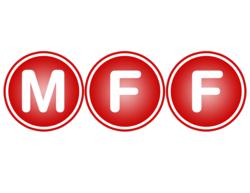 Raucous, touching and vital, with hints of 'The Fighter'.
New York, NY (PRWEB) May 16, 2011
The Manhattan Film Festival is proud to announce their 2011 official selections. A total of 132 films were revealed including more than 30 international selections. John Gray's White Irish Drinkers was selected to headline opening night festivities. Gray's film made its world premiere at the Toronto Film Festival and won the Audience Award at the Woodstock Film Festival. Peter Travers of Rolling Stone said "The performances are uniformly terrific" and David Friend of Vanity Fair said "Raucous, touching and vital, with hints of 'The Fighter.'" The film is set in 1970's Brooklyn and was shot in Bay Ridge.
The festival also announced a new slate of film programing including their Children's & Family Program, Student Film Program, and Manhattan Documentary Series. The Children's & Family Program includes films by Sandra Boynton featuring performances by B.B. King as well as Kevin Bacon. The Student Film Program includes the work of 19 student filmmakers including 12 from New York City. Closing the show will be the Manhattan premiere of "Fordson: Faith, Fasting, Football." The film will screen in conjunction with the festival's Film Heals Program. Film Heals was launched last year to use the power of film to promote peace, justice, equality, and humanity.
Earlier this year the festival announced their Filmmaker Revenue Sharing Program. Since their inception they have worked to find new ways to help filmmakers make a career out of filmmaking and feel this program could be the game changer. To facilitate this program they have partnered with ScreenBooker.com. The recently launched start-up has the unique technology to provide booking, ticketing, and affiliate solutions to filmmakers, film festivals, and independent theaters. Filmmakers will be able to create an account on ScreenBooker and promote any festival event. They will earn 50% of the revenue and will be able to track their numbers in real time. The festival will take place July 22-31 and complete details can be found at http://www.manhattanfilmfestival.org.
# # #