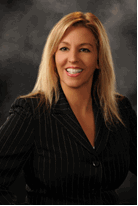 A lawyer who understands the whole-life challenges of wrongful injuries.
Tampa, FL (PRWEB) May 16, 2011
Tampa, FL. Law firm of Wendy Doyle, PA announces the launch of an improved website to provide a more valuable online legal resource to current and potential clients.
The site offers helpful information to remove some of the fear and uncertainty from the legal process, including basic information on Tampa personal injury, wrongful death, probate and accident laws.
Website visitors learn how the experienced personal injury attorney at Wendy Doyle, PA can assist them with their legal issue. The firm has developed a reputation for maintaining high ethical standards while aggressively representing clients throughout Florida, in personal injury and wrongful death legal matters.
About the Firm
At the Law Office of Wendy Doyle, PA, we consistently provide experienced, caring, and vigorous legal representation to clients throughout the Tampa area. Wendy Doyle is a highly qualified personal injury lawyer who helps individuals and families through some of the most difficult challenges put before them: an injury due to the negligence, error, or intent of someone else. The law firm of Wendy Doyle, PA offer legal counsel primarily in the following areas:

Personal Injury
Wrongful Death
Accident Law
Serving clients from Clearwater, Tampa, Saint Petersburg, and throughout Florida, the firm is dedicated to protecting the rights of individuals. The new website explains each practice area offered by the firm in greater detail. It also shares biographical information about the lawyer background.
For more information about the firm, please go to http://www.wrdlaw.com/ or call 727-824-5727.
Law Office of Wendy Doyle, PA
2100 Dr. MLK Jr. St N Suite B
St. Petersburg Fl 33704
###