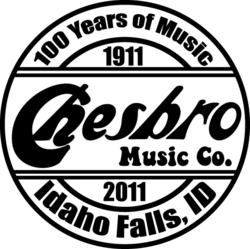 Idaho Falls, ID (PRWEB) May 16, 2011
Chesbro Music Co is excited to announce a new partnership with Guitar Concept. This series of instructional print music for beginning guitarists will now be exclusively available through Chesbro Music Co.
A note from the publisher about Guitar Concepts, "These books and DVDs are a beginning method for group or individual instruction which presents many ways the guitar may be used to accompany singing or another instrument and presents the elements used to play single note melodies on the guitar. Though they were written for the recreational guitarist, the intent is for the serious student to develop good technique and understand the basics well enough to continue studying the guitar. The books contain chapters on basic chords, accompaniment styles (including strumming and finger picking), and how to play single note melodies using standard notation. They are arranged in sequence so each concept is a "follow up" of a previously learned skill. If the text is used for group instruction, the student may progress at his or her own rate of speed. The student should feel comfortable playing one accompaniment style or group of notes before trying the next. In many music books and sheet music the guitarist is provided with the chords, but there is no indication of how the song is to be strummed or picked. The book provides many popular accompaniment patterns which can be used to play not only the traditional songs contained in the books, but also songs from other music books and sheet music."
Chesbro Music Co is celebrating its 100th year in business as a family owned and family run business. As a distributor of instruments, accessories and printed sheet music and books, Chesbro offers superior customer service, great products and competitive pricing to Chesbro Dealers.
Those music dealers wishing to purchase this book for resale and see all of the many great deals available to a Chesbro Dealer, should contact Chesbro Music Co at 1.800.CHESBRO (800.243.7276), sales(at)chesbromusic(dot)com or download a dealer app at ChesbroCatalog.com.
# # #