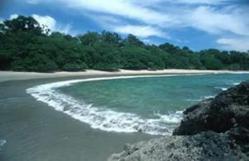 Because of the nature of private villas, we are in a unique position to attend to our guests in a very personal and customized manner which further adds to an unforgettable vacation experience.
San Jose, Costa Rica (PRWEB) May 19, 2011
Escape Villas has announced it is increasing its exclusive portfolio of Costa Rica vacation rentals in response to growing tourist demand in the North and Central Pacific region of the country. With a grand total of 300 residences and excellent occupancy figures for the first quarter, Costa Rica's leading vacation rental management company is confident that 2011 will be a promising year for the country's already buoyant tourism industry.
According to the Costa Rican National Institute of Tourism (Instituto Costariccense de Turismo) tourist arrivals for Costa Rica are forecast to hit 2.32 million by the end of 2011, in comparison to the 2.09 million tourist arrivals recorded for 2010.
"In light of the country's growing popularity, we are happy to offer our distinguished guests an even wider choice of vacation villas throughout Costa Rica. After a strict vetting process we have an additional thirty properties that boast exclusive coastal locations, grand architectural design and luxurious amenities," affirmed Sara Hopkins spokesperson for Escape Villas.
In operation for over ten years, Escape Villas has developed a list of exclusive vacation rental properties in the North and Central Pacific regions of Costa Rica.
Growing Demand
An increase in tourist arrivals to these areas has been largely attributed to improved accessibility and enhanced infrastructure. In January 2011, a record amount of 31,637 tourists arrivals were registered at the Liberia International Airport located in Guanacaste, a 26% increase compared to the same month in 2010. Notably, of those arrivals over 54% were from the U.S and 36% from Canada. In comparison to 2010, it is estimated that Liberia Airport will receive 10% more tourist arrivals this year.
Furthermore, the award winning beach and sun vacation destination of Manuel Antonio has benefited from the opening of the $238 million Caldera highway significantly reducing travel time from Costa Rica's capital, San Jose.
Escape Villas recognizes that it's not just the location that appeals to their clients, Hopkins explained "Costa Rica is undeniably one of the most beautiful places in the world, but we also know that the provision of outstanding customer service is a fundamental aspect of the success of our vacation rental company."
Personalized Service
Identifying customer service as a key driver of growth within the worldwide vacation rental industry, Hopkins explains, "We appreciate that the high level of service given to vacation rental clients is a significant deciding factor when it comes to choosing vacation accommodation. Because of the nature of private villas, we are in a unique position to attend to our guests in a very personal and customized manner which further adds to an unforgettable vacation experience. Our clients don't have to wait in lines at a concierge desk or deal with the hassle of accommodating schedules of other guests for tours."
Trip Advisor
This is reflected in the results of the second annual Trip Advisor vacation rentals survey released in March of 2011. The survey reveals that many travelers are opting for vacation rentals over hotels for family or large group vacations. Additional space, privacy and the exclusive use of amenities are considered to be the most important benefits of a vacation rental.
Of the more than 1,400 U.S travelers surveyed forty percent of respondents said they are planning a vacation rental stay in 2011. In addition, 47 percent of respondents are planning to stay in beachfront villas, making them the most popular vacation rental type for 2011.
Vacation Rental Ownership
One vacation rental owner in Manuel Antonio, Charles Petersen explains, "When I started working in the vacation rental business 11 years ago, there were only 7 properties in Manuel Antonio and less than 100 in the whole of Costa Rica. Today, there are approximately 150 vacation rentals in Manuel Antonio and well over 1000 throughout the country."
Petersen continues, "There's no doubt that the internet has had a significant impact on the vacation rental industry. In the past it was more difficult to market my vacation rental; tourism was mostly directed through travel agencies. The social media boom has certainly helped; it's certainly a more direct way of reaching prospective clients."
A Billion Dollar Industry
According to the travel research firm PhocusWright, worldwide sales of vacation rentals grew by approximately 9% to $26.4 billion in the three years between 2007 and 2010.
"With an increased interest in vacation rentals on TripAdvisor and a similar trend shown in our survey, it's shaping up to be another strong year of growth for rentals," said Hank Hudepohl, director of vacation rentals at TripAdvisor. "For travelers staying with larger groups in 2011, a vacation rental is a great option to consider for its home-like amenities and affordable pricing compared to hotels."
###