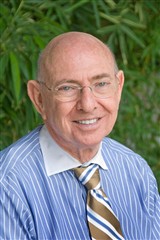 (PRWEB) May 14, 2011
Ashford Publishing is proud to announce their new venture on internet radio called the Ashford Publishing Talk Show on http://www.blogtalkradio.com. Ashford Publishing Talk Show will highlight executives and professionals from all walks of life. Ashford Publishing is taking the next step in the social media dominance. They are ascending to the next plateau of social globalization. The social media forum is for executives and professionals to discuss pertinent topics such as finance, politics, education, art and life experience.
The Ashford Publishing Talk Show will air every Wednesday, starting May 18th, at 1pm EST. The host of the show will be actor and comedian Rob Cioffi, some may consider him the next Bill Maher of radio talk. The first guest will be Dr. Sidney Marchasin, who will be making an appearance for the next 2 weeks, May 18th and May 25th of 2011.
Dr. Sidney Marchasin will be discussing a number of topics dealing with the Obama Care bill, such as the budgetary concerns, and the effect of healthcare. He will be inviting guest speakers and will allow listeners to call in to vent all concerns. If you don't know Dr. Sidney Marchasin, you need to know that he is not a politician with any hidden agenda's. He is the "Everyday Man" who works hard and is passionate about his convictions. Dr. Marchasin is what you call a vigorous advocate against the new Obama Healthcare bill. He believes there are better avenues that can be used for the betterment of peoples personal healthcare choices and care in general. He knows that doctors should be able to care for their patients without the new restrictions that will not only cause problems with the way doctors can treat their patients due to a strict itemized allotment of funds concern, and will cause issues with the quality of care.
Ashford Publishing is recognized by many professionals as being the innovator of social network media, as they have launched many professionals networking capabilities to an international level. Ashford Publishing talk radio is just one of their many social networking products and services. Stay tuned to Ashford Publishing Talk Show on http://www.blogtalkradio.com for important news, information, and knowledge to help build your portfolio, and take your career to the next level.
###