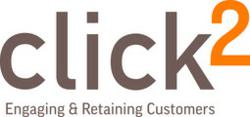 ClickSquared's cross-channel cloud marketing solution will allow us to consolidate data from a number of brand touch-points, giving us a full profile of each customer.
Boston, MA (PRWEB) May 17, 2011
ClickSquared announced today that Saab Cars North America, Inc. has selected ClickSquared as its cross-channel marketing software provider. ClickSquared's cloud marketing platform, Click 3G, will enable Saab to engage in personalized customer dialogues to guide buyers through the vehicle purchase process, enhance the ownership experience and build lifetime relationships with each Saab driver.
"ClickSquared's cross-channel cloud marketing solution will allow us to consolidate data from a number of brand touch-points, giving us a full profile of each customer," said David Rooney, executive marketing director, Saab. "ClickSquared's campaign management tools, predictive analytics, comprehensive strategic services and cross-channel delivery capabilities allow us to leverage customer information and increase the effectiveness of our owner communications."
ClickSquared's Click 3G cloud marketing platform will allow Saab to create relevant communications based on individual customer preferences.
"We are very pleased to be chosen by one of the world's premium automobile manufacturers, and are excited to welcome Saab to our expanding list of innovative clients," said Wayne Townsend, CEO, ClickSquared. "Our Click 3G cloud marketing platform, combined with our database and analytics services, will provide Saab with the tools and insights it needs to increase owner engagement and enhance its industry-leading reputation for innovation and service excellence."
About ClickSquared:
ClickSquared is a premier provider of email and cross-channel database marketing solutions. With innovative offerings ranging from self-service email to highly automated, real-time customer engagement and loyalty programs, ClickSquared's innovative cloud marketing platform orchestrates and delivers analytics-driven, relevant and personalized customer communications across email, direct mail, social, survey, mobile and web channels. Backed by a team of marketing, technology and vertical-industry experts that are passionate about client success, ClickSquared enables organizations of all sizes to maximize the return on their marketing investment.
ClickSquared has helped to build some of the world's best known brands including ARAMARK Parks and Destinations, The Boston Celtics, Capital One Bank, Dr Pepper Snapple Group, Four Seasons Hotels and Resorts, Greyhound, HomeAway, Hyatt, Lenovo, Leading Hotels of the World and Sovereign Bank Santander. For more information on ClickSquared, visit the company's web site at http://www.clicksquared.com or via the links below:
Twitter: http://www.twitter.com/clicksquared
Facebook: http://www.facebook.com/clicksquared
About Saab Cars North America, Inc.
Saab, or Svenska Aeroplan Aktiebolaget (Swedish Aircraft Company), was founded in 1937 as an aircraft manufacturer and revealed its first prototype passenger car 10 years later after the formation of the Saab Car Division. In 1990, Saab Automobile AB was created as a separate company, jointly owned by the Saab Scania Group and General Motors, and became a wholly-owned GM subsidiary in 2000. In February 2010, Spyker Cars N.V. of the Netherlands, acquired the company from GM as an independently-run business.
Saab cars reflect the brand's unique Scandinavian design ethic, which is fused with its aircraft engineering heritage. The company is a global premium car maker with a distinguished history of innovation. It is recognized for its pioneering role in turbocharging, as well as occupant safety and the introduction of flex-fuel technology through Saab BioPower. Saab Automobile AB currently employs approximately 3,800 staff in Sweden, where it operates world-class production and technical development facilities at its headquarters in Trollhättan, 70 km north of Gothenburg.
###