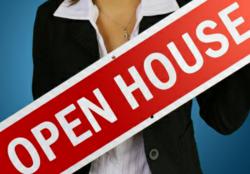 Phoenix, AZ (PRWEB) May 16, 2011
Each of the 23 local campuses across the United States that make up the Anthem Education Group will host Open Houses throughout the day and into the evening on Wednesday, May 18.
The Plant the Seeds for Your Future Open Houses will run from 9 a.m. to 8 p.m. local times. Application fees will be waived for prospective students who submit applications at the Open Houses.
For a list of campuses, please visit http://anthem.edu/locations.
Anthem Education Group schools and colleges offer career-oriented education and training in a broad array of healthcare programs, including medical assistant, medical billing & coding, dental assistant, limited scope x-ray, and surgical technologist. Other programs fall into the technological fields, including graphic design and animation and computer networking and security, and business programs such as management and accounting.
A complete program list can be found at http://anthem.edu/programs
Anthem Institute—New York, located in midtown Manhattan, will host a health fair at its offices at 498 Seventh Avenue during the Open House. The health fair will feature blood pressure and blood sugar readings and vision screening. Visitors can also see demonstrations of medical billing and coding and medical front office functions.
Anthem Education Group (AEG) is a Phoenix, Arizona-based family of schools and colleges that provides career-focused training and education programs at 23 accredited institutions in 15 states as well as online. The AEG family of schools includes Anthem College, Anthem College Online, Anthem Career College, Anthem Institute, Morrison University, and The Bryman School of Arizona. For more information, visit http://anthem.edu.
# # #