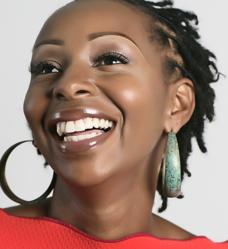 To leverage my passion and talent to create a show which... makes a difference in peoples lives."
Washington, DC (PRWEB) May 16, 2011
MúkamiTV has launched its webTV platform, http://www.mukami.tv, which offers original programming, initially delivered exclusively via its YouTube channel. The channel will be available 24/7 on computer, laptop, tablet, and mobile devices. MúkamiTV's premiere episode is now available on its website and features the powerful story of Kimberly Merrell, an ovarian cancer survivor and mother of two, who overcomes great odds to achieve her personal dream. It's an incredible moving depiction of courage under fire, the power of self realization and the miracle of hope.
MúkamiTV delivers on-demand shows which are entertaining, thought provoking and insightful. The webTV strategy meets the growing demand resulting from a shift in consumer attention to online and mobile platforms. YouTube, for example, boasts more than 2 billion video views a day and much of this online video content is viewed on mobile devices, and shared rapidly among friends around the globe using social media.
The MúkamiTV philosophy is simple yet powerful - rethinking television by delivering innovative, on-demand shows which will inspire, empower, transform; and allow the global audience to engage, in real-time, with the content.
"Over the last few years I have found myself disappointed by the lack of programming that is built around positive, thought-provoking messages; shows that tackle topics that I actually care about. I am also pretty busy so the shows need to be available whenever I want and wherever I am," said Múkami Kinoti Kimotho, founder of MukamiTV. "So I decided to do it myself. To leverage my passion and talent to create a show which does just that, and hopefully makes a difference in peoples lives."
Dubbed by some, the "Oprah of the Web", Múkami, the face and creative spirit behind the channel's content, is on a mission: To amplify the voices of everyday people doing extraordinary things; to humanize the celebrity experience; and to showcase stories of individuals who have overcome significant adversity, and are leveraging their gifts and talents to help others and fulfill their purpose.
Shows will air weekly on Wednesdays at 4pm Eastern and will each run between 15 and 25 minutes on MúkamiTV's YouTube channel. Shows are produced by Mawazo Media LLC, a production company owned by Múkami.
About MukamiTV
MúkamiTV was founded in 2011 by TV Personality Múkami Kinoti Kimotho. The former actor, model, news anchor, and international correspondent has been on the front lines of mainstream media and organizational communication, hosted numerous local, regional and international events and advocated on behalf of issues that span themes such as Global Diversity and Inclusion, Leadership Development, Gender Equity, Child Survival, Health, Education and Sustainability of the Arts.
For more information, please visit http://www.Mukami.TV.
# # #