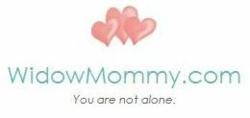 When you're widowed with young kids, you just feel alone because there are so few of us out there. I created WidowMommy.com to provide that comfort and source of community to other widow moms.
Minneapolis, MN (PRWEB) May 16, 2011
Kristen K. Brown announces the launch of WidowMommy.com, a new website and community for young widow moms and their supporters. WidowMommy.com includes articles, inspiring stories and content from experts across the world as well as from Kristen herself who is a widow mom, author, award-nominated entrepreneur and radio host. Article topics on WidowMommy.com include: Inspiration, Health, Relationships, Parenting, Money, Me-Time and more.
Ms. Brown states, "After I was widowed in 2007, I couldn't find a resource to help me get through my grief while trying to care for a baby. There were religious-focused grief sites, books and speakers – but nothing that just gave me good articles and information on the things I wanted and needed to know all in one place. So I created one."
Ms. Brown's memoir about her journey, "The Best Worst Thing," will be released on May 24th, 2011. In addition to WidowMommy.com, Ms. Brown is also the founder and president of Happy Hour Effect®, an award-nominated stress management and work/life balance company and her story and work has been featured in print, television, radio and online. She has a radio show, speaks and writes articles about stress and overcoming challenges, and "The Happy Hour Effect Training & Education Series" of video, audio and book products is available online.
"I am passionate about helping others live well every single day. And for me, paying it forward and sharing what I have learned with other widows is a way of saying thank you to everyone who helped me when I needed it most. WidowMommy.com can be that safety net, place of support and source of inspiration for other widows during their dark, lonely days too," says Ms. Brown.
For more information about Kristen K. Brown and her work, please visit: KristenKBrown.com
###