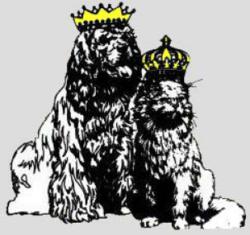 "People like to know that they have options and flexability when choosing a pet shipping company"
Port Jeff Sta. NY (PRWEB) May 17, 2011
Already a leading web pet transport site and service AnimalsAway.com, looks to increase their advantage in the pet relocation industry by strategically placing major branch offices throughout the United States.With added office locations ultimately comes a more personal and cost effective service for consumers. Anthony Denicker CEO of AnimalsAway.com, adds" Not having to use a third party handler in states that we have branch offices, allows us to keep the cost lower while providing an unmatched level of personal service for our clients". adding" Keeping overall operating costs lower in those cities will trickle down to our clients across the board regardless of point of origin or destination.People like to know that they have options and flexability when choosing a pet shipping company,so it truly is something we are very excited to announce".
AnimalsAway.com offers services to or from any worldwide location from their New York City, Raleigh NC and Boston MA, offices.The addition of their newest office location in Los Angeles allows them to offer more personalized options for relocating clients, while at the same time lowering cost by keeping it in house.AnimalsAway.com believes that by having these strategically placed branch locations across the United States, they are able to better assist the relocating pet and their owner in many ways not just in cost savings but in the level of service offerings. Moving pets worldwide is a service that requires many resources. Being able to better serve their clients by being there in the first person combined with the lower bottom line, just makes total sense. The New York , Los Angeles connection alone is a very big part of the success of this expansion and its effect on the services available. These are two major cities that service many international and domestic destinations.
The hands on approach of Animals Away, is what sets them apart from other services out there. Their coordinators have over 40 years of combined experience in the business of moving pets. More options equals more resources which makes all the difference in an industry where every move is different.For more information on pet shipping services to or from anywhere on the globe visit http://www.AnimalsAway.com.
Media Contact:
Anthony Denicker
800-492-7961
moreinfo(at)animalsaway(dot)com
###