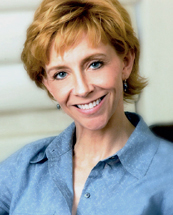 Oprah Winfrey on Martha Beck: "She's one of the smartest women I know."
Atlanta, GA (PRWEB) May 16, 2011
Michael Port, best-selling author and entrepreneur, recently announced the launch of DailySuccessDeals.com, a new group buying website. DailySuccessDeals.com is dedicated to providing the best in personal and professional development products from authors and experts around the world, at 50 – 90% off.
The initial product bundle (purchased by 645 people between March 28 – April 1, 2011) included resources from such names as Brian Clark of Copyblogger.com, Scott Stratten, best selling author of Unmarketing, Pamela Slim, bestselling author of Escape From Cubicle Nation, and many others. The second deal offered a 78% discount on the first month's membership at Chris Brogan's Kitchen Table Companies online membership forum.
"By offering these outstanding personal and business development products at a significant discount, we're able to give anyone who wants to improve their life or their business the tools and resources they need to accomplish their goals and live out their dreams," explained founder, Michael Port.
The resources, information, and people you need to transform your business and your life
The next deal launches on Monday, May 16, 2011 and features Martha Beck's "Creating Your Right Life" Collection, a DailySuccessDeals.com exclusive that includes five of her most popular audio programs that will help move you towards what feels right for your life.
"She's one of the smartest women I know," says Oprah Winfrey about Martha Beck, who is a regular contributor to O, the Oprah Magazine and has appeared on The Oprah Show and Good Morning America. Next week only, Martha Beck's "Creating Your Right Life" Collection can be purchased for just $47 (a $262 value) at DailySuccessDeals.com.
"The DailySuccessDeals.com team is deeply committed to helping people transform their lives and their businesses," explained president, Rudy Nelson. "We dedicate our efforts to those of you willing to do what it takes to turn your dreams into reality and just need the resources to make it happen."
For more information or to schedule an interview with Michael Port: Please call Traci Feit Love at: 781.591.0606 or email Traci at: traci(at)dailysuccessdeals(dot)com.
Daily Success Deals
DailySuccessDeals.com, launched in 2011, was built to serve the big thinkers and entrepreneurs who refuse to settle for anything less than their dreams. Our mission is to help them create the lives they really want by connecting them with the people, resources, and information that will help them grow into the people they always wanted to be and achieve everything they always wanted to achieve. Life is too short to settle for anything less.
###