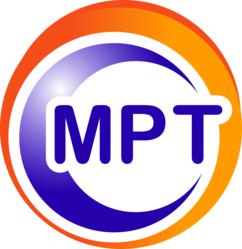 Our concept is all about simplicity...I have 43 people in my network generating new income for themselves and me every day.
(PRWEB) May 18, 2011
Established by Simray ASA of Norway, and now a trading brand of Hong Kong-based firm Williams Corporation Limited, My Private Trade brings a new and unique blend of foreign exchange trading and network marketing to thousands of agents across Europe. For anyone with an entrepreneurial spirit, it now takes just 8 minutes to get started with My Private Trade and to start making extra income.
My Private Trade has just launched a revolutionary new commission plan that has increased its daily network growth by 50%. It is the only foreign exchange provider to offer Multi Level Marketing (MLM) and foreign exchange trading with commission down to 8 levels in an agent's network.
"Our concept is all about simplicity", says Andreas Kaufmann, one of My Private Trade's most successful agents. "When I heard about MPT from a friend of mine, I signed up after a short presentation and I got my own MPT website and email addresses immediately. Now, when I want to promote MPT to people I know, I send them to my own web address – http://carpediem.myprivatetrade.com and when they trade, I make commission! I earn commission 8 levels deep and I have a total of 43 people in my network after just a few months, generating new income for themselves and me every day."
My Private Trade does not provide financial advisory services, which often require a license from an authority or regulator. It runs a highly automated and efficient business, leaving it able to pay its agents generous commissions for the referrals they generate. Everyone coming to MPT is informed that trading currencies carries risk, and they receive a warning to only trade what they can afford to lose. With MPT, though, generating a profit can come from trading and also from being a successful networker and recruiting new agents.
###