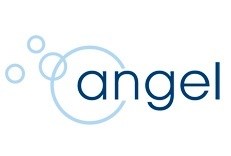 (PRWEB UK) 18 May 2011
The number one radio station for Wolverhampton, Wolf fm are to broadcast live from Angel Springs on Wednesday 18th May, in order to mark 'bring a pound to work day' which is raising money for Compton Hospice.
The special broadcast will take place at Angel's headquarters in the Ettingshall area of Wolverhampton, and allows Angel Springs, the UK's top water coolers supplier to play their part in fundraising for their local Hospice.
The broadcast will be taking place during the popular Dicky Dodd show between 10am and 2pm and can expect to draw in high listening figures, as the show is a weekday favourite helping to get people through their work day with Dicky's banter and great chart playlist.
If you are interested in your own business taking part in bring a pound to work day in support of Compton Hospice, visit their website http://www.compton-hospice.org.uk
Don't forget to tune in to listen to this one off live broadcast on 107.7fm between 10am and 2pm on the 18th of May.
For more information on Angel Springs visit their website http://www.angelsprings.com
About Angel Springs
Angel Springs is the UK's leading water coolers service provider. Established since 1989 they provide both bottled and mains fed water coolers and water dispensers to businesses and organisations throughout the UK. Focussing on delivering local service, nationally they service over 45,000 water coolers from eight depots throughout the UK and employ over 180 staff.
Contacts:
John Dundon – Managing Director
Email: jdundon(at)angelsprings(dot)com
Telephone: 07802 809424
John Murphy – Commercial Director
Telephone: 07903 943 043
Email Jmurphy(at)angelsprings(dot)com
###