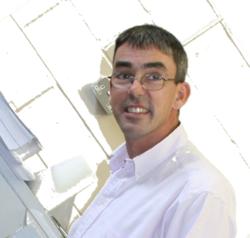 The Association symbolises our commitment to standards within the industry that we hope offers absolute peace of mind to our clients
Tendring, Essex (PRWEB UK) 18 May 2011
Allistair Hunter Managing Director of Tendring-based direct marketing company Direct Solutions is certainly not one for standing still. An active marathon runner, he is constantly looking for ways to further develop his business and offer his customers the best service possible and now through membership of the Direct Marketing Association he believes his clients can have even greater confidence in Direct Solutions.
The DMA is the largest Direct Marketing trade association in the UK, setting professional standards that not only enhance the workings of the profession through expert advice and support but also provide essential regulatory practice so that their members' clients can have full confidence knowing that their data is fully protected and being securely processed at all times.
"We have made the decision to join the DMA to demonstrate that the best practice approach is important to us and by being audited and regulated by the Association symbolises our commitment to standards within the industry that we hope offers absolute peace of mind to our customers" explains Allistair.
Direct Solutions, which specialises in direct marketing, print and design has a great portfolio of satisfied clients but how does a business go about choosing a company to manage their campaign? "Using direct marketing is a proven way to get your business and services recognised but choosing who does it for you can be a harder selection process. By becoming a member of the Direct Marketing Association we hope that our potential clients will see this as a recommendation from a top national body that takes its role in our industry very seriously and with multi-beneficial results," says Allistair.
###