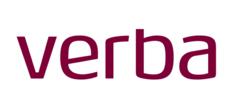 excellent IT research and educational institutions in the region provide a vital source for growth
Budapest, Hungary (PRWEB) May 17, 2011
With demand increasing in Europe, the Middle East and Africa for its high-performance call recording and contact center quality assurance solutions, Verba Technologies has opened an office and added new resources to its development and support teams in Budapest, Hungary.
With an expanded team, Verba engineers and sales professionals can conveniently assist regional Verba staff, partners and customers in various time zones across Europe, the Middle East and Africa. Additional Verba professionals in the region also increase the reach of the company's sales and support operations. By absorbing the existing development, support and sales resources of a former collaboration partner in Budapest, Verba can further boost the success of its operations in the region.
Excellent IT research and educational institutions in the region provide a vital source for growth in the IT sector and will help Verba strengthen its ties to Budapest and Central Europe. To effectively meet demand for its call recording and quality assurance software and services, Verba plans to add new staff throughout 2011 by tapping into talent pools from Óbuda University and the Budapest University of Technology and Economics (BUTE).
"Over the past ten years, these universities have played an immense role in educating our talent and hosting research projects that lead to some of our core IP telephony and media processing technologies," said Greg Kovats, director of product development at Verba Technologies. An alumnus of BUTE, Mr. Kovats leads an international team that builds Verba solutions for a worldwide customer base.
For location and contact information of the new office, visit http://www.verba.com.
About Verba
Verba Technologies is a leading provider of compliance call recording and quality management solutions for unified communications and contact center platforms that support voice, video and telepresence devices. Verba solutions expand unified communications platform capabilities with reliable, scalable call recording and quality management technology. Founded by industry veterans with more than 60 years of combined experience in the call recording, unified communications, contact center and software development fields, Verba takes an innovative approach to call recording and quality management by offering a product with more features, better technology and a lower price point. For more information, visit http://www.verba.com.
###