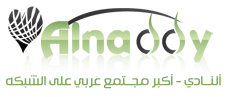 Alnaddy's strictly adheres to the rules and ethics of Islamic dating
Alexandria, Egypt (PRWEB) May 18, 2011
Arabic internet portal Alnaddy.com has launch a new and improved version of its Muslim Matchmaking network. Alnaddy's matchmaking is now offered in a faster technology with enhanced search and usability features and in a beautiful and romantic new look. Alnaddy's Muslim matchmaking network already contains over 100,000 members, with a high percentage of active female members. The registration is completely open and free of charge.
Alnaddy's matchmaking network was designed specifically according to the needs and interests of Muslim singles who seek marriage partners online. Members can view tens of thousands of profiles of single Muslim women and men, or narrow down their search according to age, location and citizenship. Additional information that members can find include education, business occupation, income, and more. Members can upload images to their profiles and communicate with each other through private messages or online chats.
The purpose of Alnaddy matchmaking is to help single Muslim women and men from all over the Arab world to find a partner for life. Alnaddy's strictly adheres to the rules and ethics of Islamic dating and therefore the full and only focus of the network is matrimonial matchmaking. The only search options available are for either Muslim wife or husband (without long relationship or friendship as an option), to ensure the seriousness of all our members.
As Alnaddy's Muslim marriage network is currently becoming more and more popular in the Arab speaking web, additional international versions of the network are now in planning. The dating network will be offered in English and additional languages to serve Muslim communities in the America, the UK and Europe.
About Alnaddy.com
Alnaddy is an Arabic internet portal that has been providing quality content to millions of visitors from all over the Arab world for seven years now. The site provides various content channels that update around the clock to deliver the latest news, useful information that include weather reports and prayer times, as well as popular content such as lyrics of hit songs, celebrity news, Women's information channel and more.
###