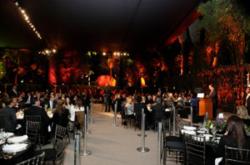 Jalisco - Mexico (PRWEB) May 19, 2011
Daniel Chavez Moran and Fundación Vidanta announce applications for the 2011 Vidanta Foundation Prize for "Contributions to the Reduction of Inequality and Poverty in Latin America and the Caribbean" are being accepted through May 31, 2011.
The primary goal of Chavez Moran and the Vidanta Foundation is the promotion of social sciences and culture for the common good. The Foundation Prize recognizes efforts to promote equality and democracy, reduce poverty and prejudice, and encourage corporate philanthropy and social accountability in Latin America.
All nationals of the countries of the Americas, and of Andorra, Spain and Portugal, are eligible to apply. Daniel Chavez Moran encourages individuals, community-based civic organizations or non-governmental institutions working toward the reduction of poverty, inequality and discrimination in Latin America and the Caribbean to apply.
The first place 2010 Vidanta Foundation Prize and $100,000 US was awarded to Fundación Mundo Mujer, Colombia (Women's World Foundation), a provider of credit for low-income women and men, micro-entrepreneurs for the informal sector of the economy and independent workers since 1985. Second place and $75,000 US went to Un Techo para Mi Pais, Chile (A Roof for My Country), a social real estate management entity created in 1997 in Chile. Third place and $50,000 honored Comunidades de la Tierra, Guatemala (Communities of the Earth), dedicated since 2004 to entrepreneurial development in low income communities.
More information about the 2011 Vidanta Foundation Prize and application rules may be found at http://www.fundacionvidanta.org.
About Daniel Chavez Moran
Daniel Jesus Chavez Moran, now retired from the development of hotels and resorts, founded Grupo Vidanta in 1974 after graduating from The University of Guadalajara with a degree in Civil Engineering. He retired in 2005 to found Fundación Vidanta (originally named Fundación Grupo Mayan) and focus on philanthropy. Fundación Vidanta is a non-profit institution with a mission to promote social sciences and culture for the common good. Moran is also the founder of Fundación Delia Moran A.C., which is focused on helping children grow up in a healthy environment. While no longer active in Grupo Vidanta itself, Moran's efforts in the non-profit sector help promote the name of the companies he originally founded.
About Fundación Vidanta
The Vidanta Foundation is a non-profit institution whose primary aim is the promotion of social sciences and culture with a focus on Latin America to the benefit of all with a special interest in academia and policy-making. The Foundation began its activities in 2005 under the name of Grupo Mayan Foundation. As of May 1, 2008, the foundation adopted the name, Grupo Vidanta Foundation, in order to better reflect the situation that today characterizes the numerous institutions comprising the Grupo Vidanta, among which the Grupo Mayan is one of the most important. In November 2010, the Foundation adopted the name Vidanta Foundation (Fundación Vidanta.) http://www.fundacionvidanta.org
###