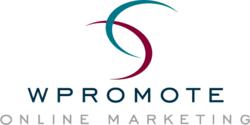 "We are very excited to partner with one of the Middle East's leading media companies, and looking forward to working together to capitalize on the tremendous digital advertising opportunity in the region," said Michael Stone, VP of Sales and Strategy
Beirut, Lebanon (PRWEB) May 16, 2011
Los Angeles-based online advertising and #1 ranked search marketing firm, Wpromote Inc., has partnered with Levant Digital, a division of one of the region's leading media companies. Through this partnership, Wpromote will be creating and managing all online advertising campaigns for Levant Digital. These services include Pay-Per-Click Campaigns with Display Ads, Mobile Advertising, Social Media Ads, and Search Engine Optimization. Each client that becomes a part of this partnership will receive expert management and benefit from the insider knowledge from Wpromote.
"We are very excited to partner with one of the Middle East's leading media companies, and looking forward to working together to capitalize on the tremendous digital advertising opportunity in the region," said Michael Stone, Vice President of Sales and Strategy for Wpromote.
While in Beirut, Michael Mothner, Founder and CEO of Wpromote, along with Michael Stone, presented at the IAA Digital Conference. Mothner explained that Wpromote's main goal is to aid clients buying powerful and effective online marketing solutions. His speech, titled "The Convergence of Search, Display, Mobile & More", explored the tools and strategies required to execute effective online display campaigns. "Digital campaigns that effectively integrate spreading awareness, utilizing social media to help spread that awareness, and search, are extremely valuable complements to traditional advertising campaigns," noted Mothner. Stone addressed that the future for ad agencies is very bright one, with search being a $25 billion dollar market globally. "Everyone is obsessing about the next big thing when what those same people should be looking at is, what is big, now."
About Wpromote:
Wpromote is an award-winning online advertising firm headquartered in El Segundo, CA. Founded in 2001 by Michael Mothner, Wpromote has helped over 37,000 clients grow their businesses online. With unmatched experience in search marketing and an unrivaled dedication to our clients' results, we always stand out above the crowd. The 70+ employees at Wpromote currently manage more than 3,500 clients spanning a wide range of industries and verticals in over 60 countries worldwide. A few integrated search engine marketing clients include Bayer HealthCare, Vans, Toyota, Allied Van Lines, HP, Southern California Edison, Symantec, Fisher-Price and Universal Music Group.
###