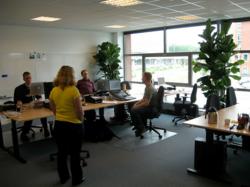 We saw that just over 70% of all businesses are using some kind of email marketing
Dorset (PRWEB UK) 17 May 2011
Mailing Marketeer, an email marketing company formed in June 2002 today announced that email marketing has officially increased by 300% in the last 2 years alone. Businesses are now turning to email marketing as the core marketing strategy to boost their businesses to attract their customers.
"Our Mailing Marketeer survey was carried over a 4 year period which assessed the number of companies using email marketing for their businesses. We saw that just over 70% of all businesses are using some kind of email marketing; and of this 70%, 64% of them suggested that email marketing has helped their business to increase both sales and potential leads" said Anthony Davidson, managing director at Mailing Marketeer. "More and more companies are giving more attention to email marketing and they are learning the real power of marketing is by email. Furthermore, we found that over 85% of all companies actually plan to use email marketing over the coming 12 months".
The survey carried out by Mailing Marketeer shows exactly how powerful email marketing has become and why businesses are starting to put more and more emphasis on this kind of marketing. Email marketing is central to online marketing for lots of businesses and it continues to soar in popularity. The idea is by 2020, more than 95% of all businesses will use email marketing to communicate and sell to their customers.
Mr Davidson at Mailing Marketeer added "although mailing is becoming one of the most profitable ways of communicating with your clients, we have seen that lots of campaigns are not being sent with much regularity. Lots of businesses are sending the odd email out, but they are not providing follow up emails, which is key in proper email marketing. Our mail sender at Mailing Marketeer helps our clients to put together follow up emails, which can be sent in order sequence to try and maximise on your sales.
Mailing Marketeer shows that emailing marketing is slowly establishing itself as the Number 1 for customers to reach their prospective audience and regularly emailing can dramatically increase a businesses sales. The best day for email marketing in the survey was proved to be Tuesday, which was then followed by Wednesday. Emails must be written well using a good template and they must contain the unsubscribe link to comply with the anti-spam laws. At Mailing Marketeer, everything is included in all of the plans provided.
For more information about Mailing Marketeer and their emailing solutions please visit: http://www.MailingMarketeer.co.uk
About Mailing Marketeer
Mailing Marketeer is worldwide email service provider white listed with over 100,000 networks serving customers across 36 countries worldwide. The company was originally set up in 2002 and has continued to grow over the last 9 years. With a team of over 10 employees, Mailing Marketeer is one of the fastest growing email solutions companies and prides itself of delivery emails at an extremely delivery rate for its clients.
# # #