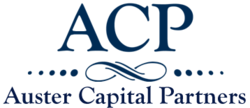 London, United Kingdom (PRWEB) May 17, 2011
Wicoms Wireless Limited ("Wicoms" or the "Company"), a London-based WiFi Service Provider, has been acquired by Auster Capital Partners ("ACP"), a New York area based private equity and investment advisory firm. Terms of the transaction were not disclosed.
Prior to the sale, Wicoms Wireless Limited was a wholly owned subsidiary of Wicoms Limited, providing B2B hotspot management, and data capture. Established in 2007, the acquired Company has installed and managed hotspots throughout the United Kingdom, providing its services to clients such as British Land, Reading FC and the Camping and Caravanning Club.
MLC 50 LP ("MLC") will participate alongside of ACP as a shareholder of the Company.
"We are very excited about the Wicoms acquisition. With the proliferation of tablets and smartphones, the WiFi space is set for continued expansion as 4G and Long Term Evolution struggle to compete with the speeds and efficiency of a nearby router," said Chuck Auster, Managing Partner of ACP. "We hope to undertake more transactions in Europe and expect that Wicoms, in addition to our current investments in Latin America and the US, will allow us to continue to build our strong global portfolio".
ACP EMEA Managing Director and Wicoms interim CEO, Peter Hase, further stated, "We plan to implement an aggressive sales strategy with a focus on regulatory compliance, customer service, and end user reporting." Mr. Hase intends to spur sales growth by utilizing his strong operational and executive background in the telecommunications industry, most recently as SVP Global Business Development at Telstra International.
WICOMS WIRLESS LIMITED
Wicoms Wireless Limited a London based WiFi Service Provider, specializes in the deployment, operation, and management of enterprise and business sponsored public hotspots. The company delivers fast, reliable, fully supported and legally compliant Public Access WiFi solutions for all industries, either in single or multi-site locations. http://www.wicoms.com
AUSTER CAPITAL PARTNERS
Auster Capital Partners ("ACP") is a private equity and investment advisory firm, with an expertise in the telecommunications, managed services, cloud computing and information technology sectors. ACP seeks to invest in private companies with a strong value proposition and a proven management team. Its advisory business provides transactional expertise offering due diligence, deal structuring and a variety of services which includes outsourced deal management, financial restructuring and capital raising. Auster Capital Partners was founded in 2008 and is headquartered in Jersey City, New Jersey with offices in London, England and an affiliate office in Santiago, Chile. http://www.austercapitalpartners.com
MLC50
MLC50 LLP is a London based private investment advisory partnership focused on early stage investments in the Media, Life & Communications sectors.
###