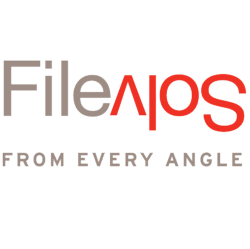 "We have been building business around document management services for nearly 10 years," said Patterson Pope President Denny Hammack. "We felt the time had come to give the business its own brand, marketing and sales efforts."
Charlotte, NC (PRWEB) May 17, 2011
Patterson Pope, a leading provider of records management products and storage systems, is officially filing its growing document management services under a brand-new name and division.
Known as FileSolve, the division will continue to provide storage of both physical and digital files, secure document scanning and shredding services, imaging/workflow and tracking software, file moves and conversions. Primary industries served include governmental offices, healthcare facilities, legal and financial services firms and universities.
"We have been building a significant amount of business around document management services for nearly 10 years," said Patterson Pope President Denny Hammack. "We felt the time had come to give that side of our business its own brand and marketing efforts, as well as a dedicated sales force and account team.
"We are launching FileSolve to emphasize our solutions around the problems that files create, whether they are paper-based or digital," Hammack continued. "For more than 30 years, Patterson Pope has solved problems that physical stuff creates, so this is a perfect extension of our existing business."
FileSolve is based in Charlotte, with operation centers there, Roanoke and Orlando, and 10 sales offices across the Southeast. FileSolve expects to serve companies in the Carolinas, Florida and Virginia, mostly within 90 miles of each facility. The division has 90 employees, all of whom previously worked with Patterson Pope.
The company expects to roll out additional FileSolve operation centers at all its locations over the next few years. In addition to Charlotte, Roanoke and Orlando, Patterson Pope currently has facilities in Raleigh, NC; Greensboro, NC; Charleston and Greenville, SC; and Jacksonville, Tallahassee, Miami, Tampa, Fort Myers and Palm Beach County, FL.
The market for records storage is also evolving and creating new challenges and business opportunities, Hammack said. "Customers are increasingly moving away from paper files and movable storage systems in favor of electronic records storage and imaging," he said. "We need to be able to meet our customers' needs both now and in the future."
According to PRISM, a global trade association for information management companies, the "paperless office" remains an elusive target for most companies and organizations, and consumption of business paper has continued to increase annually through 2010. "For the foreseeable future, records will not be paper or digital; they will be digital and paper," the association stated (reference: Brief History of Commercial Records Management, http://www.prismintl.org/brief-history-of-commercial-records-management).
Records storage has become more complex in recent years, due to government policies and regulations such as Sarbanes-Oxley, HIPAA and the Gramm-Leach-Bliley Act.
"What we have found is that 'one-size-fits-all' solutions don't serve our customers well," Hammack said. "Within each industry, there are special circumstances that we need to address in order to ensure the most secure, efficient flow of information. It's not just about providing boxes and big warehouses anymore."
About Patterson Pope
Founded in 1972, Patterson Pope, Inc. is a storage and records management company offering products including shelving, mailroom, modular casework, automated retrieval systems, and specialty storage products. Through its FileSolve division, the company provides document management services including secure document scanning and shredding, imaging and tracking software and file moves and conversions. Patterson Pope is based in Charlotte and has 160 employees. For more information, visit http://www.pattersonpope.com.
# # #