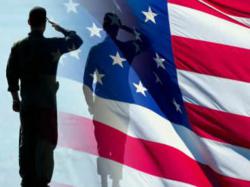 Fairfax, VA (PRWEB) May 18, 2011
The Patrick Cunningham Team at Home Savings & Trust Mortgage believes in giving Veterans the benefit of the doubt.
Following the credit crunch of 2007 and the recession that followed in 2008, it has become increasingly tougher to obtain mortgage financing to purchase a home. The Patrick Cunningham Team is continuing to find ways for Veterans to finance a home of their dreams. "Their own banks and credit unions are turning them down. These Veterans have put their neck on the line for our country. The least we can do is to give them the benefit of the doubt on their home lending decision," says Pat Cunningham.
While the firm still realizes the importance of responsible underwriting and lending, they are doing extra due diligence and offering more flexibility on income requirements, asset requirements, and credit history. "We still need to make sure the loan makes sense and we are doing right by the Veteran to extend that credit. At the same time, the large banks and credit unions are offering no additional help and if you don't fit in their exact box they are just turning you down," says Cunningham.
This approach is helping Veterans all over Virginia and Maryland purchase their first home or the home of their dreams.
The Patrick Cunningham Team is donating partial proceeds for each VA transaction they do to the Wounded Warrior Project. "It's just a great charity and we want to show our appreciation for these past and present service members."
###