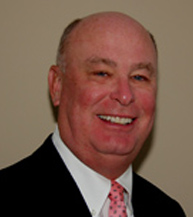 *The number of channel alliances has grown over 30% annually for the past 11 years, according to Gartner, Inc.
Westport, Conn. (PRWEB) May 17, 2011
"Winning Alliance Planning-&-Execution Models," a CTX Resources no-fee webinar for IT channel-management executives, will be held Tuesday, June 7, from 12 to 1 p.m. EDT, US.
The topic is relevant, says the webinar co-leader Jack Wagner, because the number of IT channel alliances has grown more than 30 percent annually for the last 11 years.*
"Effective alliances require diligent planning and thoughtful execution. But too often," Wagner says, "these partnerships are one-sided – a model based on 'We win -- you figure out how you win.'"
Wagner -- along with CTX Associate Greg Burge -- will discuss successful alliance models for creating and executing joint marketing-and-sales initiatives, and encourage participants during the webinar to ask questions and add comments about their own experiences. CTX Resources President Stephen Reid will moderate.
Following the webinar, participants will receive a copy of the CTX Resources Channel Management Brief, "Alliance Planning & Execution Models." Channel-management executives may request an invitation to the webinar by sending an email to contact@ctxresources.com .
About the Presenters
Wagner previously held IBM executive roles with major global sales-alliance partners, among them Cisco and SAP. In addition, he has influenced many strategic IBM partner channels initiatives to develop IBM's "solutions-based" selling model.
Burge is a former IBM Global Alliance Executive with major software partners like Ariba, Salesforce.com, Lawson, and Rational, and has forged alliances funded by venture capitalists and initial-public-offering underwriters.
About CTX Resources
CTX Resources, based in the New York metropolitan area and in London, serves IT providers who need interim talent to fill short-term gaps in their partner channel-management resources. To find out more about how CTX Resources can support partner marketing-and-sales initiatives, channel executives may call +1 203-216-2636 in the U.S. and 44-(0)203-283-4001 in the U.K.
###