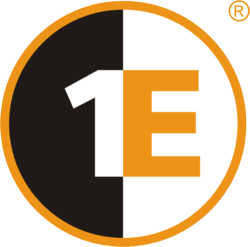 Atlanta, GA (PRWEB) May 16, 2011
1E, the global leader in IT efficiency software and Microsoft's ISV/Software Solutions Partner of the Year 2010, will highlight IT efficiency trends and showcase continued technology innovation at Microsoft tech•ed North America 2011.
Who: 1E is a software and services company that improves IT efficiency by identifying and reducing costs and waste in hardware, software, energy and time. 1E has helped its 1,400 customers, including AT&T, CSC, Dell, Ford, HSBC, Nestlé, PG&E and the Department of Veterans Affairs, save more than $550 million in energy costs alone, cutting CO2 emissions by 4.5 million tons.
What: Throughout the conference, 1E will host a variety of presentations focused on empowering organizations to create more efficient IT infrastructures through proven paths to significantly lower costs. Visiting attendees are eligible to win prizes, witness "magical" entertainment and learn ways to:

Reduce costs through effective PC power management
Lower the cost of Windows 7 upgrades and streamline systems management
Create a corporate app store and enhance user satisfaction
Reduce data center servers and virtual server sprawl
Reduce distributed management servers and optimize bandwidth
Dramatically lower software license costs
When: All presentations will take place at the 1E booth #1728 between May 16 and May 19, during tech•ed North America.
Where: Microsoft tech•ed North America, Georgia World Congress Center, Atlanta, Ga.
Note: Attendees wanting more information or to request a one-on-one meeting with 1E at tech•ed should go here.
About 1E
1E believes that every one of its customers should expect more from their IT. Founded in 1997, 1E pioneered advanced PC power management with the release of ground-breaking solutions like NightWatchman® and WakeUp™. That innovative approach has continued with the development of revolutionary concepts like Useful Work™, Drowsy Server® and Computer Health™ as part of a unique range of industry-leading solutions. Headquartered in London and New York and with 16 million licenses deployed world-wide, more than 1,400 organizations in 42 countries have trusted 1E to help them to work effectively, productively and sustainably. To date, 1E has helped its customers save in excess of $550m in energy costs alone, cutting CO2 emissions by 4.5 million tons. We have many imitators, but there is only one 1E. For more information, please visit http://www.1e.com and follow us on Twitter: http://www.twitter.com/1ENews.
1E Media Contacts
Jon Stotts, 1E
jon.stotts(at)1e(dot)com / 917-339-364
Erica Camilo/Jill Newberry, BluePoint Venture Marketing for 1E
erica(at)bluepointmktg(dot)com / jill(at)bluepointmktg(dot)com / 781-861-7800
###