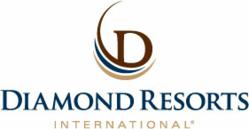 Las Vegas, NV (PRWEB) May 16, 2011
Diamond Resorts International® (Diamond) a global leader in the hospitality and vacation ownership industries, through its wholly owned subsidiary, Tempus Acquisition, LLC ("TAC"), has entered in a definitive agreement to acquire substantially all of the assets of Orlando, Florida-based Tempus Resorts International ("Tempus").
TAC served as the equity sponsor of a Plan of Reorganization that was confirmed by the Bankruptcy Court on April 20, 2011. The transaction size approximates $125,000,000 and financing for the transaction is being provided primarily by Guggenheim Partners, LLC ("Guggenheim") and Resort Finance America, LLC ("RFA").
Tempus operates Mystic Dunes in Orlando, Florida and has ownership in Dunes Village in Myrtle Beach, South Carolina. Located on over 600 acres in Central Florida and just minutes away from the major theme park attractions, Mystic Dunes provides more than 700, fully furnished, one, two and three bedroom units, as well as an 18 hole championship golf course. From an Atlantic coast beachfront location in Myrtle Beach, Dunes Village brings a new location to Diamond Resorts International®.
According to Stephen J. Cloobeck, chairman and chief executive officer, Diamond Resorts International®, "We are excited and pleased to welcome Tempus owners, guests, and employees to Diamond Resorts International®. With more than 40,000 existing Tempus owners, this acquisition further expands our offerings in Central Florida and South Carolina while expanding our platform for future growth and development. In addition, we are thankful to Guggenheim and RFA for working with us to effectuate a creative solution to our financing needs on this transaction and we look forward to working with Guggenheim and RFA, and RFA's management company, Lantern Asset Management, LLC ("Lantern"), on a going forward basis."
L. Andy Mitchell, president of Lantern, added "This restructuring transaction represents an important milestone for Tempus and we are excited to have both Diamond and Guggenheim as operating and financial partners."
Diamond Resorts International®, with global headquarters in Las Vegas, Nev., is one of the largest hospitality companies in the world with more than 190 branded and affiliated resorts in 28 countries with destinations throughout the continental United States and Hawaii, Canada, Mexico, the Caribbean, Europe, Asia, Australia and Africa. Offering simplicity, choice and comfort to more than 385,000 owners and members through the branded hospitality service of more than 5,500 team members worldwide, Diamond Resorts International® is dedicated to providing its guests with effortless and relaxing vacation experiences every time, for a lifetime.
Annually, nearly 1.4 million owners, members and guests enjoy the simplicity, choice and comfort Diamond Resorts International® offers through our branded hospitality experience.
About Guggenheim Partners
Guggenheim Partners, LLC is a privately held global financial services firm with more than $100 billion in assets under supervision including management of assets in excess of $80 billion. The firm provides investment management, investment banking and capital markets services as well as insurance and investment advisory solutions for institutions, corporations, governments and agencies, investment advisors, family office and individuals. Guggenheim Partners is headquartered in New York and Chicago and serves clients from more than 25 offices in nine countries.
About Lantern Asset Management, LLC and Resort Finance America, LLC
Lantern Asset Management, LLC is a real estate asset management company headquartered in Dallas, Texas with offices in Orlando and New York that is wholly owned by affiliates of Centerbridge Partners, L.P. ("Centerbridge") and management. Lantern was formed in September 2010 to assist Centerbridge and Resort Finance America LLC with the origination, underwriting, acquisition and servicing of commercial real estate assets. RFA was formed by Centerbridge in connection with the acquisition of $1.0 billion portfolio of loans related to timeshare resorts throughout North America from Ally Commercial Finance LLC in September 2010. In addition to asset management and continued investments in the Ally portfolio, RFA seeks to make new debt and equity investments across the timeshare industry. RFA is managed and operated by principals of Lantern.
Contacts:
For Diamond Resorts Corporation
media(at)diamondresorts(dot)com
For Resort Finance America and Lantern Asset Management
Jaquelyn M. Scharnick, Brunswick Group
1.214.459.8181
jscharnick(at)brunswickgroup(dot)com
###