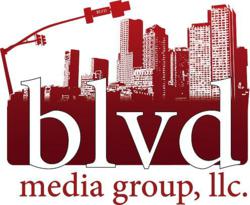 We create compelling opportunities for social media users to earn virtual currency.
Las Vegas, NV (PRWEB) May 18, 2011
Blvd Media Group announced that is has successfully installed the rewardTool® into Netlog, a leading European social network, to fuel the demand and revenue growth for its virtual currency.
By connecting global brand advertisers with Netlog's 74 million registered users, the rewardTool® enables individuals within the social network to earn free Netlog Credits by completing targeted advertiser offers. Members can use the credits to play games, surf anonymously, feature their profile, or purchase virtual gifts.
The rewardTool® shifts the cost of credits from members to the advertisers. This has become a very popular way to monetize members that do not have the financial means to purchase credits. The result is an increase in content sampling and the demand for premium content since more members have access to these features.
"We create compelling opportunities for social media users to earn virtual currency. This builds excitement among members while generating unprecedented revenue levels for publishers," said Carter Matzinger, President of Blvd Media Group. "Netlog is a valuable addition to our portfolio of innovative social networks and games and we will continue to support its growth as a popular global social network."
The rewardTool® enhances the localization component by displaying ads appropriate to profiles based on geographic region. This helps maximize Netlog's unique localization technology. It ensures that all content is geo-targeted and personalized to each member's profile. This increases monetization opportunities based on what users actually prefer and utilize.
Netlog has created one of the most diverse social network in the world by extending its services to members across twenty-five languages. Blvd Media Group's extensive reach of global advertiser offers complements the diversity of the Netlog member base and provides high-quality results for advertisers.
Sign up for free at: http://www.netlog.com.
About Blvd Media Group
Blvd Media Group is an online advertising network that develops proprietary technologies to promote incentive-based advertisements across niche verticals. The company develops relationships with direct advertisers and advertising aggregators to create a network of offers available to publisher websites.
Blvd Media Group develops technologies that make it possible to monetize virtual currency in ways that are customizable, scalable, and automated across premium content websites.
About Netlog NV
Netlog is an online platform where users can keep in touch with and extend their social network. It is an online social portal, specifically targeted at the European youth. It is developed by Netlog NV, based in Ghent, Belgium. Netlog is currently available in 37 languages and has more than 66 million members throughout Europe, and this number increases every day.
According to ComScore, Netlog is the page view market leader in Belgium, Italy, Austria, Switzerland, Romania and Turkey. In the Netherlands, Germany, France and Portugal, Netlog covers the second place. Pan European, Netlog is the market leader. With more than 150 million visitors per month, the number of page views amounts to more than 4 billion.
# # #