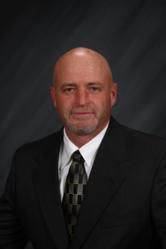 (PRWEB) May 20, 2011
Cerro Wire LLC, a leading manufacturer of copper electrical building wire and cable, has announced the hiring of Todd DeRaps, National Contractor Relations Manager, to build relationships that will enhance better understanding of Cerro's Value Proposition in lowering their costs, in developing new products and services to enhance their business success and to partner in project business. DeRaps, who is based in Gilbert, Arizona, brings more than twenty years of success in the outside sales of electrical, telecommunication and networking products.
DeRaps arrives at Cerro Wire after holding the position of Director of Sales and Operations at Essco Wire & Cable in Phoenix, Arizona. There, he successfully implemented a tracking system to monitor all reels in inventory, implemented a quote system for company wide use and tracking, and expanded the account base and sales in the commercial sector. Prior to that position, DeRaps held sales engineer, outside sales representative, and purchasing agent positions at other companies in the electrical industry, where he built new business, secured customer loyalty, and forged strong relationships with external business partners.
Notable projects DeRaps has worked on range from City Center, Cosmopolitan, and Fountainebleau in Las Vegas to Phoenix Children's Hospital and Sky Harbor Airport in Arizona, as well as multiple data center and school projects.
"Todd DeRaps' background and relevant experience are a welcome addition to the Cerro Wire team," says Andy Paine, director of business development. "His proven success rate with large projects in the electrical industry will be a great asset for new project acquisition."
Todd may be reached at 602.377.2138 and TDeRaps(at)cerrowire(dot)com
Press Contacts:
Kristin Nugent 617.367.0100 ext. 148 kristin.nugent(at)mgr1(dot)com
About Cerro Wire LLC
Cerro Wire LLC, a leading manufacturer of copper electrical building wire and cable, supplies its products to wholesale electrical distributors and retail home improvement centers across North America. Cerro Wire's Electrical Distribution Division offers building wire for residential, commercial and industrial use. Our operating philosophy focuses on customer service, low cost operations, simplification and innovation. Our employees operate manufacturing and distribution facilities around the United States. Cerro Wire is a Marmon Wire & Cable/Berkshire Hathaway company.
Please visit our website at http://www.cerrowire.com for a complete description of our products and services. To get the latest industry news and updates, follow us on LinkedIn and Twitter. For more information, please contact Dale Crawford at 256-773-2522, or via email at dcrawford(at)cerrowire(dot)com.
###