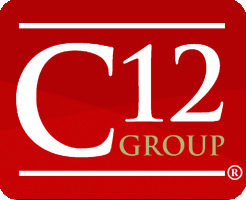 Dallas, TX (PRWEB) May 18, 2011
The Dallas C12 Group will present, "Developing a Strategic Plan for Ministry," a special workshop on Tuesday, June 14 at The Hope Center. Based on Biblical principles, attendees will learn processes that express Christian perspectives in business, a formula for creating ministry hyper-growth and an action plan that models Christian business principles and ministry practices. "This workshop will give you the opportunity to be rejuvenated by investing a half-day with your Christian peers," according to Tom O'Dwyer, a C12 Chair. Tom, along with C12 Chairs, Joe Galindo and Tom Hawes, are the co-hosts of this event.
Kris Den Betsen, author of "Shine: Five Empowering Principles of a Rewarding Life," said this of C12: "For years I have viewed my business as ministry and have been working towards a vision of letting Christ be seen through our company. Partaking in C12's strategic plan opened my eyes to possibilities and processes that will help me expand my business as ministry opportunities."
The workshop leader is The C12 Group Founder and Chairman, Buck Jacobs, a dedicated Christian, author and CEO. C12 is a growing network of more than 100 groups in 60 metro areas across America and is comprised of Christian CEOs and business owners who seek to grow professionally and spiritually with other like-minded executives. Join with Buck as he leads the workshop to "Build GREAT Businesses for a GREATER Purpose."
For more information and costs for the workshop, please contact C12 Area Chairs, TomODwyer(at)c12group(dot)com, Joe.Galindo(at)c12group(dot)com or Tom.Hawes(at)c12group(dot)com, or call 214-415-7104.
The C12 Group
4101 Piedmont Parkway
Greensboro, NC 27410
Phone: 336-841-7100
info(at)C12Group(dot)com
http://www.C12group.com
###