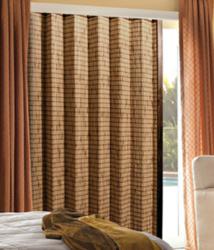 It is a hard job to achieve this accomplishment and something we are very proud of.
Castle Rock, Colorado (PRWEB) May 18, 2011
Shades Shutters Blinds would like to announce that they are the recipient of the highly respected Better Business Bureau's 2010 Gold Star Certificate. This award signifies superior business practices in customer service for three years by acknowledging the absence of any customer complaints during that time. Only accredited businesses within the Better Business Bureau are eligible for this prestigious and commendable recognition.
The Better Business Bureau is a trusted organization which gathers information such as statistics, reviews, and complaints that consumers or other businesses can use as a resource. Utilizing this resource allows individuals to make intelligent and informed buying or investing decisions. The BBB also implements an extremely useful and easy to understand rating system. Shades Shutters Blinds is proud have an A+ rating from the BBB which further displays the company's commitment to offering exceptional quality products and unsurpassed customer service. An A+ rating encompasses many factors including length of operation, no history of fraudulent practices and the absence of customer complaints or concerns.
Shades Shutters Blinds (shadesshuttersblinds.com) is a substantial online store that offers an extensive selection of door and window treatments. A vast assortment of colors, brands, sizes and price ranges are available. Thousands of styles are also represented to ensure the perfect product is available to fit into any design or decor. Easy online ordering and a user-friendly website enable consumers to enjoy a stress free shopping experience when searching for perfect window coverings. Knowledgeable staff is also available by email or phone to assist with any questions or concerns. The website also maintains a helpful and up-to-date blinds blog that gives insightful ideas from across the window covering industry. This company has established itself among the best window treatment retailers and provides the perfect solution to any window or door home improvement issue within the home.
Shades Shutters Blinds has a successful yet long-standing history in window blinds since beginning operation in April of 2002 and has been a Better Business Bureau accredited business since 2006. Becoming an accredited business means that the BBB has done extensive research concerning the company and feels confident in their business practices as well as their service to customers. Being a member of this elite group displays accreditation to individuals searching for a respected business. Maintaining the respected "A Plus" rating and receiving the 2010 Gold Star Certificate make Shades Shutters Blinds a trusted and dependable choice for consumers.
###