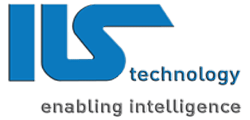 The collaboration between the sponsors of the M2M pavilion and the solutions to be presented are proof that M2M technologies have reached a level of maturity that enable service providers to begin to simply and seamlessly offering advanced M2M services
Boca Raton, FL (PRWEB) May 18, 2011
ILS Technology LLC, a global supplier of "Device to Cloud" and "Secure Remote Access" solutions, today announces that they will be sponsoring the M2M pavilion at the upcoming TIA 2011: "Inside the Network" event in Dallas Texas from May 17th to May 20th.
The TIA 2011 event provides both a physical forum for learning, networking, product demos and business relationships, and an online environment through the TIA Digital Marketplace.
ILS Technology's participation in conjunction with their pavilion partner is focused on providing visitors education on M2M solutions available today that enable network operators, service providers and equipment vendors to leverage M2M to generate new services, solutions, customers and revenue streams in industry verticals such as Industrial Machine Monitoring, Remote Operations, Energy Monitoring, and Logistics Management.
The M2M Pavilion includes industry leaders in carrier services, processor innovations, visualization applications, and industrial automation that include AT&T, Intel, Iconics, and Mitsubishi Electric Automation, demonstrating that M2M has reached a level of mainstream commercialization, and how their solutions provide building blocks to cost efficient and rapid M2M-based deployment and services.
In addition to the showcase exhibit, the M2M pavilion is also host to a track of educational sessions presented by ILS Technology and their M2M pavilion partner executives on a wide range of M2M related subjects that include market trends, business models, applications, and standards.
"We are excited for this opportunity to demonstrate that M2M has moved from heavy project-based development solutions to off-the-shelf commercialization," said Fred Yentz, CEO of ILS Technology. "ILS Technology and our M2M pavilion partners will showcase how customers can achieve deployment of M2M-based services in days without a costly investment in custom development or capital, resulting in accelerated revenue recognition, lower operational costs, and increased customer efficiency and productivity."
"The collaboration between the sponsors of the M2M pavilion and the solutions to be presented are proof that M2M technologies have reached a level of maturity that enable service providers to begin to simply and seamlessly offering advanced M2M services," said Grant Seiffert, President of TIA. "With advances in innovative technology we look for strong and sustained growth in M2M and smart device communications."
About ILS Technology
ILS Technology, LLC, provides M2M technology and services that change the way companies share information between intelligent devices in production environments, across enterprises and between businesses. ILS Technology's award-winning technology and services have been field-proven in markets where the protection of intellectual property is crucial and the ability to share information from any device, application and point around the world in real time is paramount. For more information, visit http://www.ilstechnology.com.
###