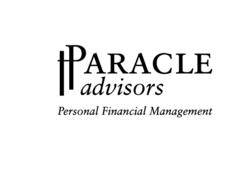 (PRWEB) May 18, 2011
Paracle Advisors, a wealth management firm, announced it has added Duane Duim as Senior Advisor to the firm. In his role, Duim will serve as personal financial manager for individuals and families looking for a trusted advisor to help manage all aspects of their financial life.
Duim brings over 18 years of experience serving the needs of individuals and families throughout the Northwest. Prior to joining Paracle, Duim served as Vice President and Client Advisor at Laird Norton Tyee. Most recently, he served clients within his boutique advisory firm, BluePrint Financial Partners.
Paracle has experienced significant growth since its beginning in 2004. "We are excited to welcome Duane and the families he serves as we continue to grow," says EJ Brink, Paracle co-founder. "The addition of Duane allows us all to continue to build a team of the most talented advisors who are looking for an environment to provide amazing service to a broader client base." All advisors at Paracle have experience serving affluent families at high net-worth firms throughout the Northwest. Team members at Paracle share a vision of delivering the highest caliber of service to highly affluent and moderately affluent clients.
"I'm thrilled to be aligned with a firm with the highest values, integrity, and passion for delivering truly comprehensive wealth management to the individuals and families they serve," said Duim. "Paracle has an amazing reputation in this community and I'm fortunate to be partnered with this fantastic team of people."
About Paracle
Paracle Advisors is a fee only investment advisor providing comprehensive, customized, and objective personal financial management services. The word Paracle is taken from the Greek word that means, "called alongside to help in any way needed." Paracle focuses on managing the entire balance sheet of the clients they serve through detailed investment, tax, estate, and risk management planning. For more information, visit http://www.paracleadvisors.com.
###