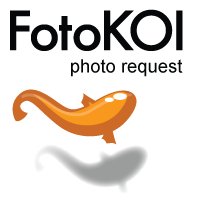 New York, NY (PRWEB) May 21, 2011
Morguefile.com announces the introduction of a new website for stock photographers and the creative industry, Fotokoi.com, images by request. Fotokoi will be released first as a mobile web application this summer and then later a desktop version in fall. There will be a formal introduction of Fotokoi during CEPIC conference in Istanbul on May 21st.
With fotokoi a buyer can post a request for a specific image that is too difficult to locate or too expensive to purchase using traditional methods. Drawing a simple sketch, then photographing that sketch with their camera phone and then posting their sketch with a brief description and a set price, they can connect with photographers and illustrators who can provide them with an image. The buyer sorts through the results by an approval process, ends the request and compensates the contributing creative participants. Images are distributed with a creative commons license. With fotokoi a buyer who is looking for a very specific image can utilize crowd sourcing to reach a broad audience of creative professionals as well as any individual looking to earn extra revenue simply with their mobile phone.
The strategy of fotokoi is to open the process of sourcing imagery to a wider audience of potential buyers. By lowering the barrier to procuring the talents of a photographer or illustrator, a process that traditionally falls under the realm of art directors. While doing so, creating a much larger market for photographers and illustrators to find creative projects.
Questions and comments regarding Fotokoi or Insights should be directed to Johannes Seemann at (860) 501-9564.
# # #