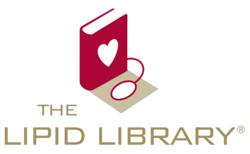 The Lipid Library is a welcomed resource for the clinical lipidologist.
Springfield, MO (PRWEB) May 16, 2011
A highly anticipated educational resource, The Lipid Library, will be introduced at the National Lipid Association's 2011 NLA Annual Scientific Sessions next week. The Lipid Library is funded by Atherotech® Diagnostics Lab, and CEO Mike Mullen is glad to see its positive results: "Atherotech® is pleased to provide educational support for the library. We're hopeful health care providers will find it a useful resource in managing cardiovascular disease."
Atherotech® Labs—known for such breakthroughs as the VAP Test® and the Our Healthy Heart™ program—is a leader in the diagnostic testing and disease management fields and is funding The Lipid Library to help medical professionals more easily conduct their research on lipids and cardiovascular disease. As contributions from Atherotech® help the library grow, the medical education company Medavera® will maintain the library and develop its many teaching slides and resources.
On Friday and Saturday, May 20th and 21st, Medavera® staff members will demo The Lipid Library at the annual NLA conference, sponsored by the National Lipid Association and held at the Sheraton New York Hotel & Towers in New York, NY. These representatives will be available at the Atherotech® booth throughout the day, providing brief tutorials and tips on how health care professionals can conveniently use the online resource, which is always available at no charge.
Attendees will learn specifics about accessing the continually updated materials The Lipid Library houses:

Current expert opinion
Latest educational slides
Downloadable resource materials
Up-to-date reference lists for continued research
Online librarian concierge service
When planning capabilities for The Lipid Library, Medavera® consulted leaders in lipid studies and secured opinions by experts such as Drs. Eliot Brinton, Michael Cobble, Michael Davidson, Steven Foley, Peter Jones and Robert Wild as well as ongoing postings by the most respected and informed in the cardiovascular disease management field.
Prominent lipid expert Dr. Peter Jones summed up the value of The Lipid Library: "This site is a welcomed resource for the clinical lipidologist. At one site you can locate important references or request them from the librarian, find helpful patient education information, read opinions from your colleagues and access slides to complement your lectures. This library will continue to grow and evolve to meet our needs, and I recommend you visit it often."
###