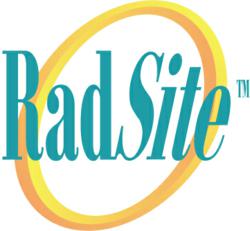 "Since 2005, RadSite has been one of the leaders in working with imaging providers to help them cure quality and operational deficiencies," notes RadSite's medical director, Dr. William Orrison
Annapolis, MD and Houston, TX (PRWEB) May 17, 2011
RadSite announced today it has certified over 50,000 imaging systems located at over 20,000 imaging facilities across the United States. Since 2005, RadSite has developed and implemented the RadSite Assessment Program (RAP) to evaluate the quality and operational appropriateness of imaging practices. RadSite has a number of new initiatives underway to expand its critical mission of assessing, tracking and reporting on imaging trends.
"RadSite is one of the best kept secrets in the quality-benchmarking field on imaging," notes Cherrill Farnsworth, RadSite's Advisory Board chair. "It also has built one of the largest databases in the world with key information about imaging systems, patient safety protocols, and other details about radiology practices."
"Since 2005, RadSite has been one of the leaders in working with imaging providers to help them cure quality and operational deficiencies," notes RadSite's medical director, Dr. William Orrison. "RadSite has implemented one of the most detailed and accurate certification programs to promote best practices based upon evidence-based guidelines." Dr. Orrison maintains an active radiology practice in Nevada and also chairs RadSite's Standards Committee.
"RadSite has worked closely with a number of health plans since its inception to promote standards that improve imaging practices across the U.S.," notes Dr. Mark Hiatt, MD, who serves as Chair of RadSite's new Accreditation Committee. "The RAP initiative helps ensure that imaging services are quality-based for each health plan member," he adds.
Garry Carneal, JD, MA, who helped launched 18 accreditation programs during his tenure as president & CEO of URAC, notes, "RadSite's approach to carrying out its assessments is best-in-class, especially with its online evaluation tool and audit program. By covering all of the imaging modalities, the RAP program is covering gaps in radiology services that are essential to improving quality and efficiency," according to Carneal, who also serves as RadSite's president.
"Among other goals, we want to make sure that patients are not exposed to inappropriate amounts of radiation," notes Dr. Orrison. "With inconsistent requirements from one region to the next, RadSite helps us ensure that a national standard of imaging is followed."
Carneal adds that "To the best of our knowledge, RadSite imaging standards meet or exceed all federal and state requirements. We are excited that RadSite has had such a broad impact over the past several years."
About RadSite (http://www.radsitequality.com). With offices located in Annapolis, Maryland and Houston, Texas, RadSite tracks radiology and imaging trends throughout the United States. The RadSite Assessment Program (RAP) certifies imaging providers pursuant to national standards and benchmarks which promote quality, safety and business efficiency practices. To date, RadSite has certified over 20,000 imaging facilities and over 50,000 imaging systems. RadSite is run by dedicated staff members and a network of volunteers who participate on its Advisory Board, Standards Committee and Accreditation Committee.
###