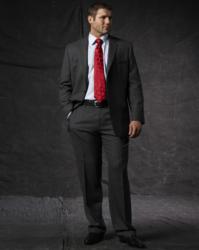 High and Mighty is the UK market leader in big and tall menswear and offers a wide range of sizes, styles and brands
(PRWEB) May 20, 2011
Their amazing sale offers discounts on great brands in big and tall men's sizes, including Ben Sherman, Hamnett and Animal. The sale is taking place on both on the High and Mighty website and in their 17 stores across the UK.
The complete High and Mighty range features an even wider variety of brands including big names like Polo, Tommy Hilfiger and Henri Lloyd. There's more than just clothing too; the collection also offers a range of bigger men's footwear in sizes up to 17 and men's accessories.
For the taller man, their range includes tall menswear up to 3XLT, which is recommended for men between 6'5" and 6'10". It offers a 38" leg, chest sizes up to 60" and waist sizes to 54". Their bigger menswear range features chest sizes up to 68" and waist sizes to 64" with a range of lengths available.
High and Mighty is fronted by former England Rugby Union international Ben Cohen. At 6'3" tall and with a 46" chest Ben is representative of many of High and Mighty's customers, making him the ideal face of the brand.
Visit High and Mighty online at http://www.highandmighty.co.uk/shop/ or at one of their 17 high street stores in major cities across the UK.
###