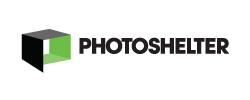 With nearly 700 million users, Facebook has become a powerful business tool for photographers
New York, NY (PRWEB) May 17, 2011
PhotoShelter (http://www.photoshelter.com), the worldwide leader in photography portfolio websites, photo archiving, sales and marketing tools for photographers, today released Facebook Fan Pages for Photographers - the latest free e-book in an ongoing series designed to equip pro and aspiring photographers with tools for success in today's marketplace. This new 24-page guide helps photographers create dynamic Facebook pages to build a following, engage with fans, and connect with potential clients. Facebook Fan Pages for Photographers is available for free via PhotoShelter's own Facebook Fan Page http://www.facebook.com/PhotoShelter.
"With nearly 700 million users, Facebook has become a very powerful business tool for photographers," said PhotoShelter CEO Allen Murabayashi. "While most clients and prospects may not come to our websites every day, many of them certainly spend ample time on Facebook. This creates an extraordinary opportunity to interact more regularly, and having an attractive Fan Page is key."
For this new guide, PhotoShelter has gathered many of the best practices from social media gurus and photographers having success building their audience on Facebook. In addition, many of the insights come from the redesign of PhotoShelter's own Fan Page, re-launched today to create a more engaging experience for visitors. Liking PhotoShelter on Facebook will provide access to request the new guide and a wealth of additional content on the PhotoShelter Fan Page.
The full library of free PhotoShelter e-books covers business and marketing topics for photographers including Email Promos, Selling Photo Prints, Search Engine Optimization, Social Media, and Blogging. The e-books have been downloaded more than 145K times by photographers, and are available here: http://www.photoshelter.com/mkt/research.
About PhotoShelter
PhotoShelter is the leader in portfolio websites, photo sales, marketing and archiving tools for photographers. Over 68,000 photographers worldwide use PhotoShelter to power their success online, with customizable website templates, searchable photo galleries, e-commerce capabilities, and bulletproof image storage. Photographers can create a professional PhotoShelter website in under five minutes, or customize the design of PhotoShelter to power their existing photography website. A complete solution designed to make the business of photography easier to manage - PhotoShelter offers image security, online image delivery, and advanced marketing tools like SEO and social media sharing capabilities so photographers can make their images work harder for them. To join our community or try PhotoShelter for $1, visit http://www.photoshelter.com.
All trademarks are the property of their respective owners.
###