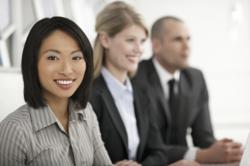 Imagine a future where HR managers no longer have to guess where the skills deficiencies in their organizations lay.
St. John's, Newfoundland (PRWEB) May 19, 2011
CoursePark announced it has signed a new agreement with PEO Canada to use its Learning Networks to deliver training and employee education for all their clients. Employees working in any of PEO Canada's clients across Canada will be able to access the "PEO University" to complete the most critical online training that is commonly used in successful enterprises. CoursePark will also empower PEO Canada's clients to create their own Private Learning Networks to build their own courses and manage their own training needs, while also being a part of PEO Canada's university community.
"PEO Canada will be able to take advantage of CoursePark's flexible learning platform to assist our clients to fully develop their employee talent. CoursePark's learning technology will enable PEO Canada's clients' employees to control their own personal development, with a selection of over 5,000 courses from the CourseMarket. It will also give us the power to assign, track, and develop our own courses through their learning platform. This program from CoursePark will take us to another level in our industry," said Bill Leesman, Director.
"We are proactively allowing employees to play a role in their own developmental needs, identification and solutions. Self-enrolling employees have the BYOB (Bill Your Own Boss) option available to them. That makes it easy for PEO's Clients to identify where each employee feels they need more to advance in their jobs. Imagine a future where HR managers no longer have to guess where the skills deficiencies in their organizations lay. By monitoring the courses their employees are enrolling in, PEO clients will be able to quickly adapt to trends. Skills diversity is playing an ever more critical role in organizational success, especially in today's rapidly changing global markets. There isn't a one size fits all approach for a successful workforce and employee development," said Emad Rizkalla, CEO of CoursePark.
About CoursePark
CoursePark is an online e-Learning Platform offering e-Learning solutions to both businesses and individuals. CoursePark members can create, teach, sell and administer courses in their own Learning Networks or enrol in courses from the CourseMarket. With over 40,000 users in over 50 countries around the world, CoursePark is quickly becoming the world's leading eLearning platform of choice.
For more information visit us at http://www.coursepark.com .
About PEO Canada
Since our inception in 1997, we have been offering integrated employee management services to small and medium businesses across Canada. As one of the foremost HR outsource companies in North America, our experience in the human resources industry has given us valuable insights and an extensive knowledge of corporate cultures. We have earned a solid reputation for finding people-administration solutions that enable leaders to refocus on the high-level elements of their business.
###