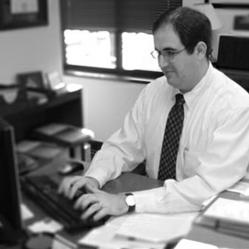 Victims of cyber-bullying do not have adequate criminal remedies and must rely upon civil remedies, which can be difficult to pursue
Fairfax, VA (PRWEB) May 19, 2011
On Wednesday, May 11, 2011, Gross & Romanick, P.C. attorney A. Charles ("Ash") Dean appeared on Fox 5 News to provide legal analysis for a segment on hateful internet postings. The segment introduced Padrica Norfleet, the owner of a Northern Virginia hair care business which targets African American women. Hateful and racist comments were posted on the Facebook page of her business, including a video of a KKK cross burning. Mr. Dean, having substantial experience in the area of "cyber-bullying", explained to Fox 5 reporter Will Thomas that current laws regarding hateful speech are not designed to criminalize internet postings such as those made on Ms. Norfleet's Facebook page.
Ms. Norfleet and other victims of cyber-bullying do not have adequate criminal remedies and must rely upon civil remedies, which can be difficult to pursue. Mr. Dean was quoted as stating: "Most laws are written for someone who gets beat up because of racial reasons or because of gender orientation reasons. They're not written for problems on the internet because most laws were written before the age of the internet,"
An article published by Gross & Romanick in March 2009 on cyber-bullying is still relevant to this issue. The law firm has advocated that the laws with regard to cyber-bulling needs to be improved to keep up with current technology and the modern issues relating to harassment. The attorneys at Gross & Romanick, P.C. have considerable experience in technology law, including the new and developing laws relating to online harassment. Having handled matters ranging from the defense of copyright violations charged by the Recording Industry of America to criminal matters involving illicit computer content (including hacking, file sharing and child pornography), it is well positioned at the intersection of law and technology to assist individuals and companies in all manner of technology law cases.
Gross & Romanick, P.C. is a law firm located in Northern Virginia. The law firm built its success as a criminal defense law firm by being knowledgeable, responsive, accessible, aggressive and professional. Gross & Romanick, P.C.'s Criminal Defense and Traffic practice areas include: Criminal Fraud; Traffic Offenses; DUI/DWI Violations; Criminal Appeals; and, Parole and Probation matters.
###