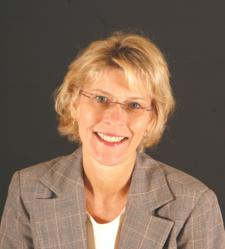 Charlotte, N.C. (PRWEB) May 19, 2011
Sheryl Buske, an assistant professor at Charlotte School of Law, has been selected by the Fulbright Program as a 2011-2012 Fulbright Scholar. Buske, the recipient of a lecturing and research appointment from the Fulbright Program, will divide time in Ghana teaching courses in children's international human rights at Kwame Nkrumah University of Science & Technology, Faculty of Law, and conducting a research study. Her research will attempt to identify and explain strategies used by young "kayayoos," a distinct group of Ghanaian street girls who work as head-load porters in the urban markets, to incorporate mothering into their lives on the street.
"Professor Buske is an important resource for our students, and while her presence on campus and in the classroom will be greatly missed, we are excited for her and the prospects this opportunity brings," said Dennis Stone, interim dean of Charlotte School of Law. "Being named a Fulbright Scholar is one of the highest achievements in the academic world, and we look forward to her sharing her experiences and the breadth of knowledge she will bring to our faculty and students following her return."
The Fulbright Scholar Program, founded by U.S. Sen. J. William Fulbright in 1946, is the flagship international educational exchange program sponsored by the U.S. government and is designed to increase mutual understanding between the people of the United States and the people of other countries. The Fulbright Scholar Program sends about 800 American faculty and professionals abroad each year.
"I am deeply honored to have been selected by the Fulbright Committee and grateful for all the support and encouragement from the administration, my colleagues and students at Charlotte School of Law," Buske said. "I'm also terribly excited about the year-long opportunity to study the street girl population in Ghana, an anomaly in the global population of street children which is primarily adolescent boys. I'm also hopeful about the opportunity to work with new colleagues and establish relationships between KNUST and CharlotteLaw while making new friends and immersing myself in everyday life in Ghana."
Prior to joining CharlotteLaw, Buske was a faculty member of DePaul University College of Law. While there, she also served as a Visiting Professor at University College Dublin and at Makumira University Faculty of Law in Tanzania, East Africa
Prior to entering academia, she was a trial attorney for the Illinois Department of Children and Family Services and represented the department in child abuse and neglect proceedings. Buske's research focuses on policy and practice issues in child and family welfare, particularly foster care, with a growing emphasis on comparative systems. She has published and lectured nationally and internationally on child welfare topics.
About Charlotte School of Law
Charlotte School of Law offers a student-centered orientation that focuses on the hands-on learning needed to equip graduates with leadership, management and interpersonal skills needed for career success. As the only law school in North Carolina's most populous city, CharlotteLaw offers full-time and part-time day programs as well as an evening part-time program for working professionals. On the Web at http://www.charlottelaw.edu.
###